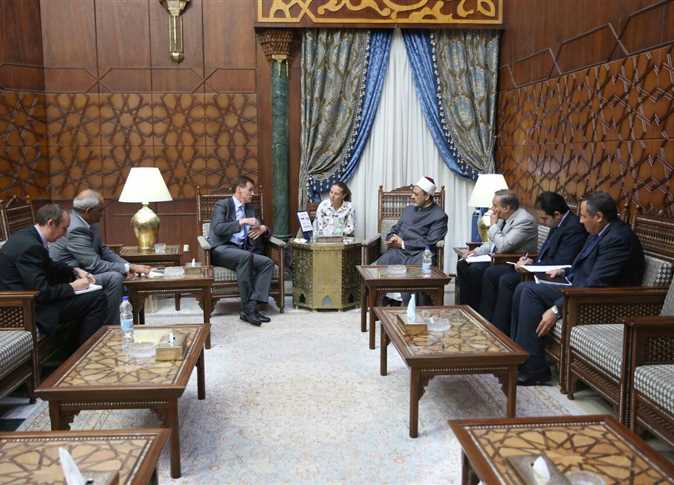 Grand Imam, Dr Ahmed al-Tayeb, stated on Tuesday, that Azhar is eager to communicate with global religious institutions such as Canterbury Cathedral, World Council of Churches and the Vatican to reinforce peace and security worldwide.
During his meeting with UK Ambassador to Egypt, John Casson, Tayeb pointed out that Azhar is a global academic institution that spreads moderate Islamic thought all over the world, through its scholars and convoys, to confront extremism.
Casson appreciated Azhar's role in spreading moderate ideals, and revealed that the UK embassy looks to enlarge the partnership between Britain and Azhar in cultural and religius fields.
Tayeb, in turn, voiced that he considered the scholarships granted by the UK embassy, a bridge for cooperation between the Western civilization and Azhar.
Tayeb announced that Azhar, on Wednesday, submitted a bill to President Abd al-Fattah al-Sisi to combat  "hatred and violence in the name of religion". The bill contributes to reducing the manifestations of hatred promoted by extremist groups.
Edited Translation from Al-Masry Al-Youm