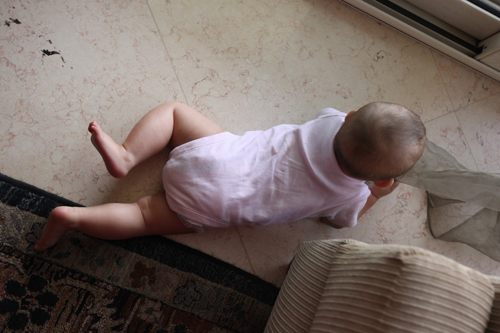 From their suburban Helsinki homes, three thirty-something fathers are hoping to create an international market for a peculiarly Finnish package – a baby box.
Finland has sent the boxes – including baby clothes, a sleeping bag and nipple cream among other items – to parents-to-be in Finland since the 1930s when infant mortality was high.
The designs for the clothes – sourced in Finland – change every year, and the arrival of the box is a big event for most first-time Finnish parents.
Anssi Okkonen said he was impressed by the contents when his son was born two years ago. "Another plus is the ability to use the cardboard box … as the first bed for the baby."
Engineers by day, Okkonen and his friends Heikki Tiittanen and Anton Danielsen, who have six children between them, have set up Finnish Baby Box.
A box costs about 400 euros (US$450) and the company exports to more than 20 countries, with the contents chosen to suit where the baby lives.
"Based on feedback, we no longer ship snowsuits to Australia," Tiittanen says as his newborn son Elias naps in a box.
The Finnish government sent a box to the British royal family two years ago when Prince George was born and Danielsen says their company is sending a Finnish Baby Box for Princess Charlotte, born on Saturday.
The Finns, however, are not alone. The Baby Box Company in Britain and The Baby Box Co. in America are just two of its competitors.