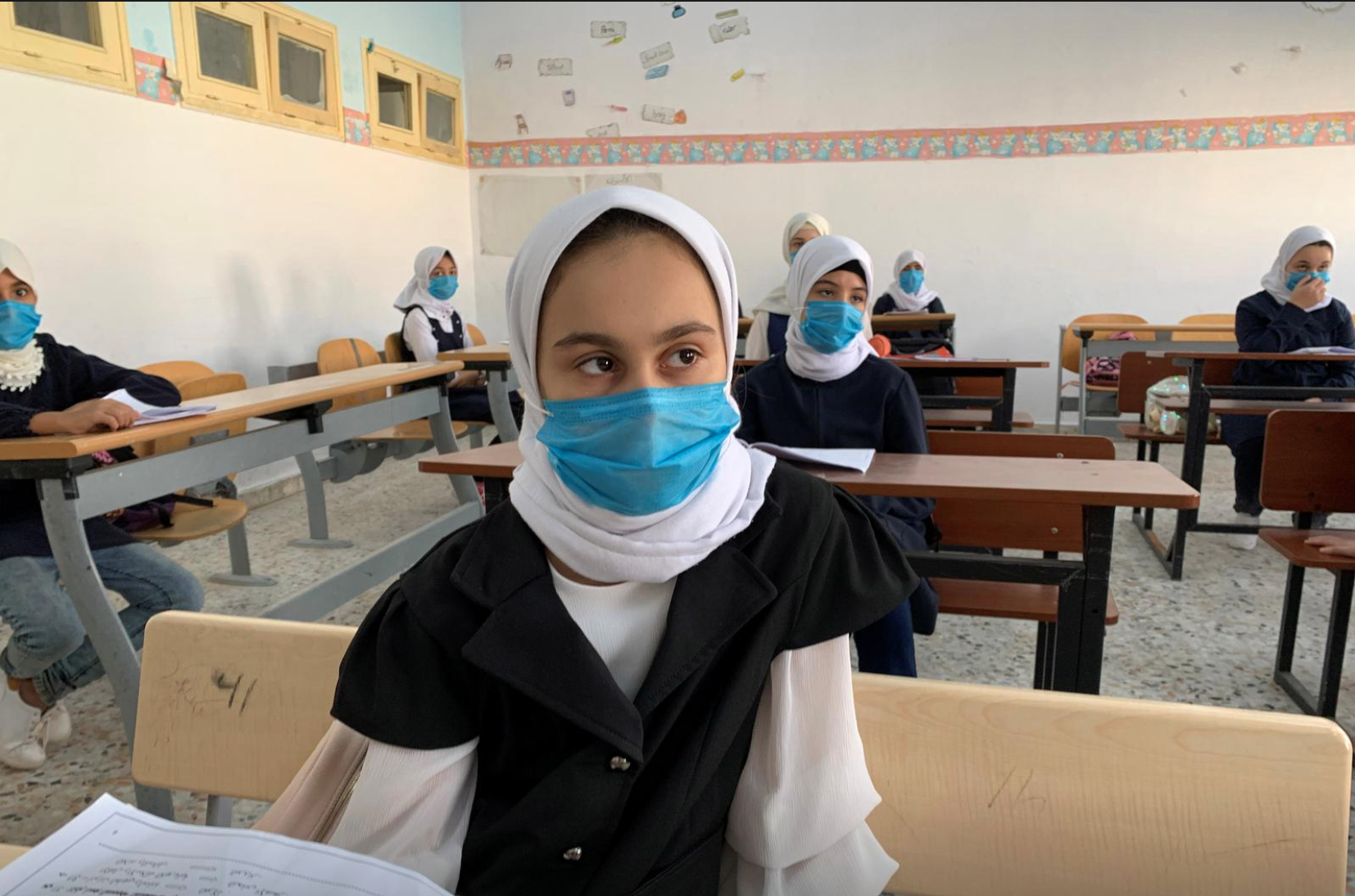 With children returning to school amid the coronavirus outbreak, many parents report feeling the collective anxiety that so many have experienced throughout the global pandemic. 
Governments and health organizations have emphasized the importance of mask-wearing in public to combat the spread of the virus, which leaves parents wondering, what mask will best protect my child? And how will my child handle all of these new precautionary measures?
First, The World Health Organization (WHO) has stated that children under five years of age should not wear a mask due to the safety risks mask-wearing poses on young children, as well as the child's decreased capability to properly wear the mask. 
The organization has also warned against reusing masks or exchanging them between children in schools, stressing the school's responsibility in educating students and parents about responsible mask use.
According to the WHO, the rate of infection among children and young adults has recently increased, which is an important indicator that must be closely monitored by schools and governments.
It attributed the rise to an overall lack of fear in this age group around catching the virus, leading to looser precautionary measures and therefore an increased chance of exposure to the virus. 
What the Mayo Clinic website says about wearing masks for children:
– Fabric masks should be used when there is difficulty maintaining social distancing, such as when riding buses, ridesharing with other students, or when entering school buildings. 
– Provide your child daily with a clean mask and one spare mask, in addition to a clean, resealable bag to store the masks when it is not possible to wear one.
– Put a distinct and clear mark on your child's mask so that it does not get confused with another child's mask.
– Educate your child on how to wear the mask and remove it properly, and remind them to avoid touching the part that covers the mouth and nose.
– Remind your child to clean hands before and after touching the mask.
– Ask your child not to share or exchange masks with others.
– Talk to your child about the importance of wearing a mask to prevent coronavirus.
– Discuss with your child why some people cannot wear masks for medical reasons.
– A mask should not be placed on the face of a child under the age of two years old, any child who has any breathing problems, or any child who has a condition that prevents them from removing the mask without assistance.
What should parents do if their child shows symptoms of COVID-19?
– Seek medical care as early as possible.
– Stay calm; remember that flu season is currently underway, and that some symptoms of coronavirus, such as coughing or fever, are similar to the symptoms of the flu or a cold, which are much more common.
– Continue to adhere to good hand and respiratory hygiene practices, such as frequent hand washing and staying up-to-date on your child's vaccines.
– Avoid spending time in public places (workplaces, schools, public transportation), to avoid spreading the disease to others.
Edited translation from Al-Masry Al-Youm