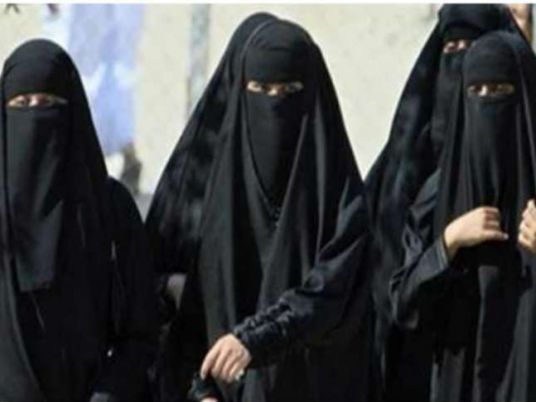 Lobby group "Ban the Burka" has announced some progress in the achievement of its goals, signing a memorandum with Prime Minister Sherif Ismail concerning the banning of the niqab in state institutions.
Ban the Burka, which is a collaboration between the campaign groups "No to religious political parties" and the Egyptian Feminist Union, seeks to phase out the wearing of the niqab in Egypt.
Led by Dr Hoda Bodran and Dr Gaber Nassar, principal of Cairo University, the memorandum calls for a decision from the prime minister, focusing in particular on educational institutions. The group is calling on the government to prohibit the niqab in 51 universities around the country.
In a statement to Al-Masry al-Youm, lobby group co-ordinator Mohamed Attia affirmed that the banning of the niqab in public institutions is in the interests of everyone.
He said that a number of niqab wearers are in favour of the campaign. Attia gave the example of Mrs Abdul Jalil, a straighforward woman with no political inclinations, who herself wears the niqab in public, but who objects to the wearing of the niqab in universties.
One aim of the lobby group, said Attia, is to prevent extremists from instilling their ideology unilaterally by imposing the niqab on society. The group aims to prevent any attempts to present the niqab as a religious obligation, pointing out that such a notion conflicts with the views and fatwas of various religious scholars.
He went on, "The government has an ongoing right to enforce laws to protect the lives of its citizens. We will strive to oppose malicious attempts to impose control on the nation and its people."
He stressed the group's firm belief that the modernization of religion requires a rigorous debate of viewpoints to establish truth, amid the minefield of interpretations of religion in society.
"Reason and debate are the way forward," he concluded.
Edited translation from Al-Masry Al-Youm