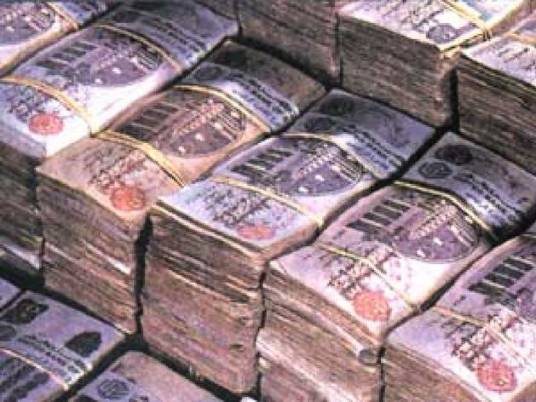 Munir Al-Zahid, CEO of Banque du Caire, has argued that the government should offer Arab and foreign investors an "appropriate investment atmosphere" in Egypt.
Al-Zahid said that the government ought to set about creating that atmosphere, rather than creating new incentives for investors. "The investors need a good legislative atmosphere that guarantees them a safe way in and out," Al-Zahid claimed.
He added that the government should restructure budget items to cut the budget deficit to a globally recognized benchmark. "The government has to stabilize the budget deficit at a safe level," he said.
In an interview with Al-Masry Al-Youm, Al-Zahid said that the future of Egypt's domestic economy depends on its citizens. He called on the people to end road blockings and hindering work in factories and other work places through strikes. "We no longer have the luxury to disrupt production," he claimed.
The veteran banker noted that the domestic economy has the recipe for success as well as positive prospects, calling on the people to realize the magnitude of their responsibilities. He also reiterated the necessity to put an end to one-group demands.
Al-Zahid commented on the accusations that banks tend to choose the easy way out by investing in government debt instruments.
"If I don't invest deposits in government debt instruments, how else would I offer depositors interest rates that maintain the purchasing power of the Egyptian pound?" asked Al-Zahid.
"At banks, we are thirsty for good financing opportunities, which are not available at the meantime."
He added that banks had no other choice than to invest in bills and bonds, given that the Egyptian pound is a non-convertible currency (in the Forex trade market) and therefore government debt instruments are the only investment options.
The Banque du Caire chief said that banks are proud they are able to support the government to cover the budget deficit despite extraordinary circumstances.
He commented on how banks were impacted negatively by such government instrument investments, saying that successive downgrading of credit ratings of these banks by international rating agencies was politically motivated.
He called on the international rating agencies to look at the example of American banks that invest cash surplus in government debt instruments. He referred to the double standards of agencies, wondering if such investments are only allowed in the U.S but hampered elsewhere.
Al-Zahid stressed that banks, among them Banque du Caire, adhere to the instructions of the Central Bank of Egypt with an emphasis on supporting struggling sectors in the wake of the 25 January revolution. He pointed out that the banks understand their clients' positions, especially when diffulcties arise from situations beyond their control.
Al-Zahid added that the banking sector would continue to do its part supporting all sectors in the local economy. "We have the most solid banking economy in the world," he claimed.
Commenting on the resilience of the banking sector despite all the setbacks that have affected Egypt's economy, Al-Zahid said that reforms that were initiated by former governor of the CBE Farouk Al-Okda back in 2004 had "worked wonders."
Al-Zahid stated that before banking sector reform, there were 63 banks with a total capital of LE30 billion. That compares with 40 banks now with a total capital of LE103 billion after provisions. Before reforms, non-performing loans had reached 40 percent of the LE90-billion loans granted, against 9.8 percent today.
Al-Zahid explained that local banks are now compliant with the Basel II Accord on cash and cash adequacy ratios (CAR). According to him, the global CAR is eight percent, while Egypt has a 10-percent cash adequacy ratio, thus outdoing other global banking sectors.
Al-Zahid said the Banque du Caire is a model bank that managed to force its way ahead of competitors in just one year.