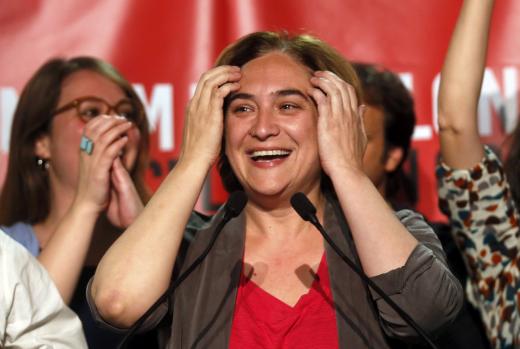 The political heirs of the Spanish "Indignados" (Outraged) protest movement, which sprang out of the 2008 economic and housing crisis, are now set to govern four of the five biggest cities in Spain, as the left-wing electoral alliances, supported by the anti-austerity Podemos party, have taken over the city councils in Madrid, Barcelona, Valencia and Zaragoza, in addition to Cádiz, A Coruña and Santiago de Compostela.
Two of Spain's biggest cities, Barcelona and Madrid, will now also be governed by female mayors, who both share strongly leftist convictions and a background of long-term social activism.
In Barcelona, Ada Colau, 41, was sworn as the first female mayor of Catalunya's capital, after her left-wing coalition, "Barcelona en Comu", came victorious during the May 24 local elections. Colau, who has pledged to fight inequalities by putting an end to evictions, lowering energy prices and ensuring a minimum monthly income, is also one of the founders and leaders of Plataforma de Afectados por la Hipoteca (PAH – Platform for People Affected by Mortgages).
This grassroots organization has been working to stop forced evictions, while campaigning for housing rights, as foreclosures reportedly affected as many as 170,000 Spanish households between 2008 and 2012 alone, when the housing bubble and soaring unemployment made it impossible for many families to pay the rising mortgage rates.
Colau, who has been detained by police dozens of times while physically trying to stop the foreclosures, became famous all over Spain in 2013, after she testified before Parliament, calling one of the representatives of Spain's banking sector "a criminal, who should be treated like one".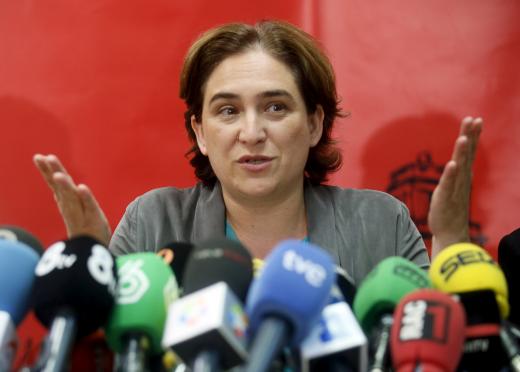 Ada Colau
As one of the first measures after taking office, Colau has slashed her own salary from 140,000 euros to around 35,000 euros a year, in addition to introducing an "emergency plan," a list of 30 policies aimed at creating jobs, stopping forced evictions and tackling corruption.
Similar measures have also already been taken in Madrid, where the left-wing candidate, a 71-year-old retired judge Manuela Carmena has been chosen to be the city's mayor during the next four years. The victory of Carmena, supported by the Ahora Madrid coalition formed by the Socialist party (PSOE) and the Podemos movement, ends the People's Party domination over Madrid's political scene, as her rival, the countess and veteran politician Esperanza Aguirre lost the elections.
Carmena, a former member of the Communist Party of Spain, was a renowned defender of the workers and detainees rights during the dictatorship of Francisco Franco. In 2010 she retired from the judiciary, dedicating herself to her cooperative selling children's games and clothing made by Spanish prisoners. Initially reluctant to run due to her age, Carmena has gained extraordinary popularity among the Spanish youth, who see her as an icon of change. Sworn in on June 13, Carmena has already taken the decision to cut the city council's salaries, including her own, by over 50 percent, create an office to fight corruption and expand the program providing three daily meals to Madrid's malnourished children.
Manuela Carmena
"First of all, I would like to give extraordinary thanks to the people of Madrid. We are the servants of the citizens, we are here because this is what they have decided. We want to govern by listening, let them call us by our first names, let them know that we are their servants," said Carmena during her first speech as a mayor.
The next Spanish general election will be held in December 2015. According to the most recent polls, the People's Party is still ranked first, with 25.6 percent of support nationwide, but the gap between the governing party and it's rivals is narrowing, as the Socialist party (PSOE) counts with 24.3 percent of the votes and Podemos with 16.5 percent.