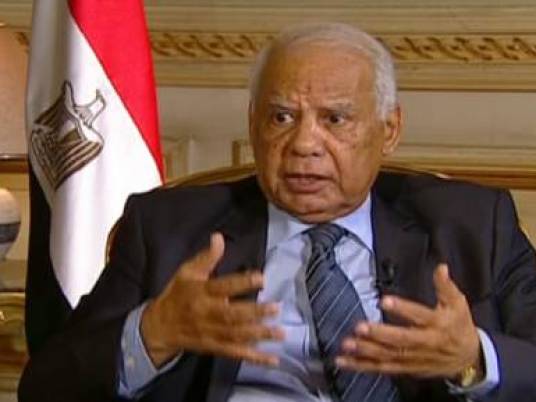 The Egyptian Center for Public Opinion Research Baseera said 27 percent of Egyptians believe the government performance is 'good,' while 38 percent believe it is 'medium,' compared to 20 percent think it is 'bad.' 16 percent was unable to decide. The center referred to 'improved performance' compared to results of poll conducted in November 2013.
Regarding performance of Prime Minister Hazem al-Beblawy, the poll showed that 22 percent of Egyptians rated it 'good,' 35 percent 'average,' 22 percent 'bad' and 21 percent was unable to decide.
The poll, according to Maged Othman, head of the center, was conducted on a sample of 2,034 citizens ranging between 18 years old and above from 28-30 January. Percentage of people which rated the performance 'good' increased among people aging 50 years old recording 25 percent, compared to 20 percent among youth aging between 18-29 years.
Edited translation from Al-Masry Al-Youm