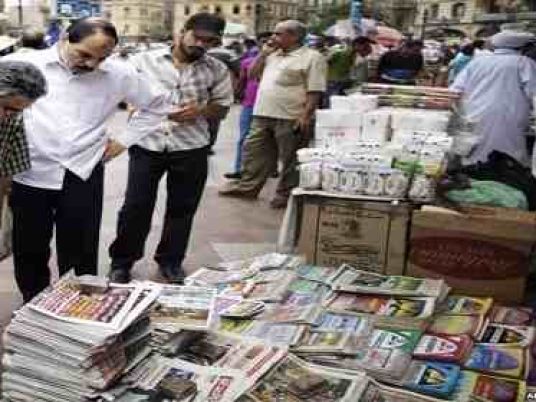 On the occasion of the World Press Freedom Day, celebrated on May 3, the Egyptian Center for Public Opinion Research (Baseera) conducted a poll about the freedom of press in Egypt, in which the majority of respondents concluded that the Egyptian press enjoys great freedom, while 13 percent believed the opposite.
The study showed that 65 percent of young Egyptians do not read newspapers, compared to 28 percent who do it occasionally, and 7 percent, who do it "always".
Among those who read the newspapers, 16 percent "do not believe what they read," while 67 percent "sometimes" believe the newspapers, and 17 percent gives them full credibility.
Among the youth, 10 percent believe the media gives enough coverage to youth-related issues, 6 percent said that is happens "sometimes," and 50 percent said the media coverage of those issues is insufficient. 34 percent of youth did not have an opinion on the topic.
According to the study, 13 percent of Egyptians believe that Egyptian media is not free at all, 55 percent said its relatively free, while 32 percent claimed it is "completely free."