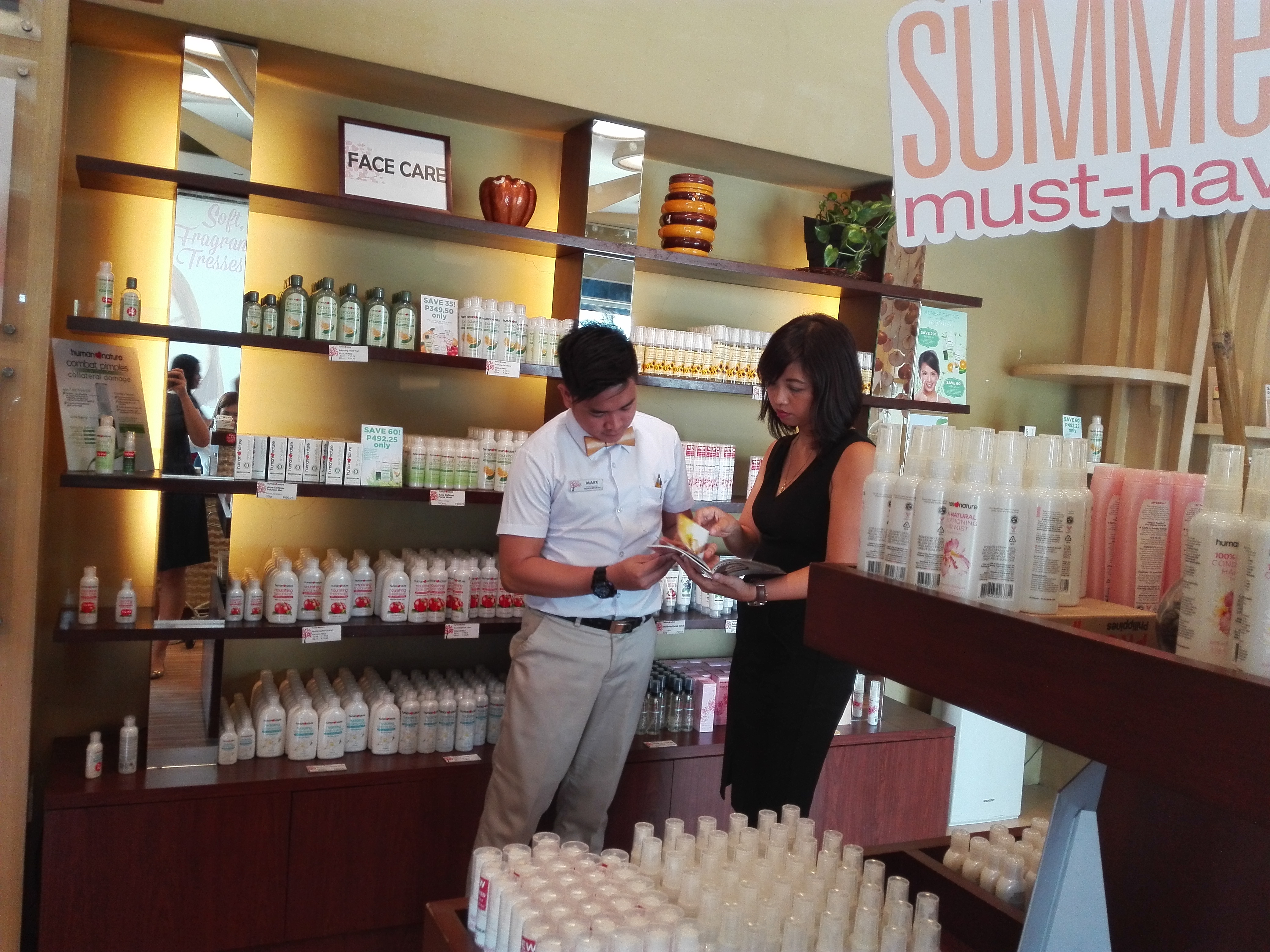 By Deni Rose M. Afinidad-Bernardo, Philstar.com
Rummaging through trash bins, begging for food, sharing what little he has with stray cats…. Such is the life of street urchins like Mang Arturo. That is not his real name, not that anyone would care. No one, that is, except Anna Meloto-Wilk. For her, every person and every name counts.
Mang Arturo is one of 12 million Filipinos living in poverty. They are the people Meloto-Wilk turns to when she is hiring workers for her company. "From the beginning, we were committed to hiring the working poor," said Meloto-Wilk. That was in 2007, when she and her sister, Camille Meloto, founded Human Nature, a unique social enterprise.
At the time, Anna was a young mom looking for safe products for her children; Camille was a beauty junkie in search of natural makeup. Noting the growing presence of all-natural products in other countries, they became convinced that a similar concept could work in the Philippines, especially given that many of the ingredients already grew there in abundant supply. Neither woman had experience in business or the beauty industry—Anna worked in communications and advertising, Camille was a teacher—but they nonetheless launched their venture using their life savings and money borrowed from friends and relatives.
"Camille chose the name Human Nature. We wanted to highlight the relationship between humans and nature—if we love the environment, it will love us back, providing everything we need," said Meloto-Wilk.
The sisters knew they had to learn about capital, manufacturing, distribution and other aspects of their business, but they were certain about one thing from the start: they would employ the poor and would give them significantly higher incomes than they could earn elsewhere. "That's been our main motivation, to hire people who otherwise would not have opportunities," said Meloto-Wilk. "But we don't see our responsibility ending at just giving them jobs, we want to help them escape poverty."
The cost of living in the Philippines keeps going up, she explained, so there is a shrinking middle class. "It's not as if we're going to import people to compose a new middle class. The way to do it is to lift people here out of poverty. Businesses have a big role to play in terms of creating a new middle class."
Human Nature started by giving workers almost double the minimum wage, opening new possibilities for them—the ability to send their children to school, for example. "We recognize that the minimum wage is not a living wage, it's not enough to give people a good quality of life said Meloto-Wilk. "It leaves people vulnerable to hunger, to not being able to pay their bills." As workers advance in the company, they are often able to buy a car or a house.
The company also fosters a healthier lifestyle for employees, providing paid vacation, health insurance and wedding assistance for those who have postponed marriage because of a lack of funds. This year, Human Nature plans to build a daycare center and a school for employees' children. "Our public school system is not enough to meet the demands of modern society," said Meloto-Wilk.
Human Nature's ethos also includes using only locally sourced ingredients to produce its health and beauty products. Farming remains one of the country's poorest sectors, and Meloto-Wilk and her team now partner directly with those communities, many of which have been able to build schools and daycare centers thanks to the company's support. Human Nature also helps farmers to produce more and sell to other companies.
Two of the leading ingredients in Human Nature products are coconut protein, which helps repair hair and promotes its growth; and citronella, a potent natural mosquito repellent that helps protect against dengue, a major concern in tropical climates. "Filipinos are proud to use local botanicals that have been proven to be safe and effective," said Meloto-Wilk.
She acknowledges that testing, then setting up production and distribution for new products takes a long time and requires a huge investment—and she admits that there were many times she and Camille wanted to quit. But Meloto-Wilk's husband, Dylan, who later joined the business, gave her three pieces of advice: "First, don't quit. Stay committed to finding solutions, no matter what problems come your way. Second, don't even think about quitting because it saps your creativity and you can't find ways to solve your problems. And third, just don't quit. It really comes down to committing to make things work."
As a mother of six children ranging in age from from 10 months to 12 years, Meloto-Wilk's main goal is to make sure her kids are kind and achieve their full potential. "I see my work as an extension of my parenting—to help fix things that are broken in society—because this is the society that my children are going to grow up in."
Human Nature now has almost 500 employees reporting to its Laguna and Quezon City offices, works with suppliers in 20 local communities, has 34 stores nationwide and exports to five countries. It has also earned numerous awards; in 2016, it became the first Asian brand to win the Sustainability Pioneer Award from Ecovia Intelligence, a global consulting firm for the natural and organic beauty industry.
Yet despite these achievements, Meloto-Wilk believes there is still much to be done, not only in creating safe and groundbreaking products but also in promoting women in business. "If you are a middle-class woman with an education, the Philippines is one of the best places to be in business. In fact, the World Economic Forum's "Women at Work" study says that the Philippines is one of the most women-friendly countries—there are greater percentages of women in management and who succeed," she said. "But things are still very difficult for poor women. There's still a lot of abuse, imbalances of power. So there's still work to be done at the bottom of the pyramid, here and in the rest of the world."
https://humanheartnature.com/
Photo: Anna Meloto-Wilk with Mark Amor Ranario, a Customer Care Officer
Credit: Photo courtesy of Human Nature