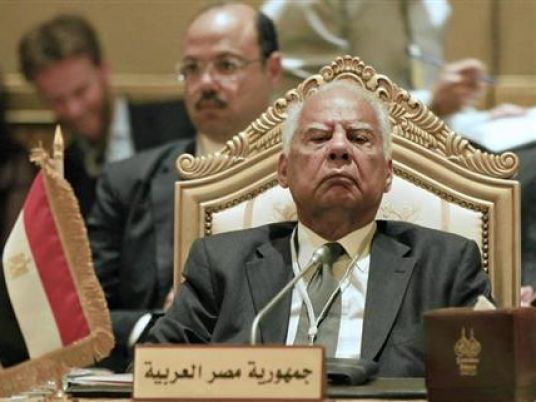 On Wednesday, Prime Minister Hazem al-Beblawy will deliver a speech about the political and economic details that followed the 30 June revolution and the adoption of the new constitution at the World Economic Forum in Davos.
Around 2,500 officials, including 40 presidents and prime ministers from 100 countries, will be there.
Beblawy will also review all opportunities for investments as well as development within the business atmosphere in Egypt and efforts made to enhance macroeconomic and achieve social justice.
The forum allocated a full session to Egypt because of its important circumstances. It provided Beblawy with a 30-minute speech on Thursday to review situations, the road map's goals and mechanisms used to deal with investors.
Central Bank of Egypt (CBE) Governor Hesham Ramez, Finance Minister Ahmed Galal, Constitutional Panel Chief Amr Moussa and several Egyptian businessmen are taking part in the Egyptian delegation.
A program was set for meetings between prime minister and finance minister with European governmental officials from Germany and France.
There will also be an official meeting with a governmental delegation headed by US Treasury Secretary Jacob Lew and other US, European and Chinese business leaders.
UN Secretary General Ban Ki Moon, French Foreign Minister Laurent Fabius, Israeli Prime Minister Benjamin Netanyahu, British Prime Minister David Cameron and Iranian President Hassan Rouhani will also take part in the event.
Edited translation from MENA