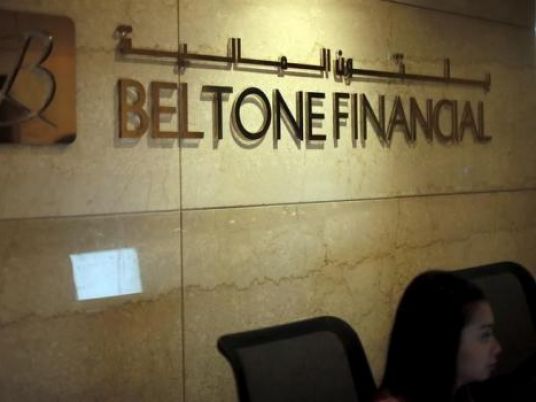 Beltone Financial, one of the largest investment banks in the Middle East and North Africa, expects the Egyptian economy to achieve a growth rate of 6.1 percent in the next fiscal year 2020/2021, compared to 5.6 percent in fiscal year 2018/2019, with 5.9 percent expected by the current fiscal year's end, according to MENA.
In its annual report on the Egyptian 2020 economy released Sunday, Beltone said that the continuation of the country's upward growth rate is supported by the recovery of tourism and natural gas revenues.
Major investment projects that are currently being implemented enhance the sustainability of economic growth in Egypt, the report noted, as it paves the way to raise opportunities of private sector participation absorbing the number of youth entering the labor market annually.
It added that the investment rate rose to 18 percent during the last fiscal year, thanks to the support of mega projects.
The report also praised the government's positive efforts in supporting the industrial sector through incentive measures such as reducing natural gas prices for producers and committing to settling delayed export rebates.
The bank anticipates Egypt to become the strongest performing market in terms of dollar-denominated earnings per share by 15.1 percent, outperforming the Middle East and emerging border markets.
Regarding interest rates, the bank expects Egypt's central bank to continue to cut interest rates in 2020 by 300 basis points, supporting the performance of stocks.
The bank said that decline in inflation to a single digit and the gradual recovery of domestic demand and low energy prices provides relief for the business community and private sector companies to enter the market, which reflects positively on stock performance.
The bank also predicts that Egypt will become the most favorable economy for consumers in the MENA during 2020, with the list of most growth drivers, especially private consumption, supported by the central bank's monetary policy that supports low inflation and sustained upward growth.
Edited translation from MENA