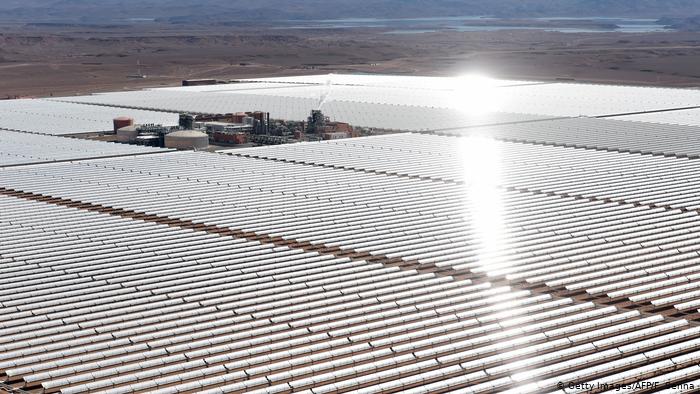 The construction of all the solar plants in the Benban Solar Park of ​​Aswan Governorate will be completed in December with a capacity of 1465 MW, equivalent to 90 percent of the production capacity of the High Dam, Chief Executive Officer of the Renewable Energy Authority Mohamed al-Khayyat said.
According to Khayyat, 20 solar plants have been linked so far under the project at a capacity of 1000 MW, out of a total of 32 plants that are planned to be established.
Khayyat told Al-Watan news website that the Benban project is a new nucleus for solar electricity generation in Egypt.
It is the largest of its kind in the world and is the winner of the best project award from the World Bank, Khayyat said. He mentioned that the project is held on an area of 37 square kilometers with a total investment of up to US$2 billion, providing 10,000 direct and indirect job opportunities.
The project involved 40 companies specialized in the production of energy in accordance with international standards, including 10 international and Arab companies and 30 Egyptian companies. He pointed out that 200 companies had applied to implement this huge project, 40 of which were selected.
The Renewable Energy Authority seeks to reduce dependence on fuel and its derivatives in electricity generation through the expansion of solar, wind and hydroelectric projects in cooperation with the private sector, Khayyat said.
Khayyat mentioned that the total capacity generated from renewable energies currently stands at 6,000 MW in Egypt.
According to Khayyat, Egypt plans to generate 20 percent of its total electricity from renewable energy by 2022, and more than 42 percent by 2035.