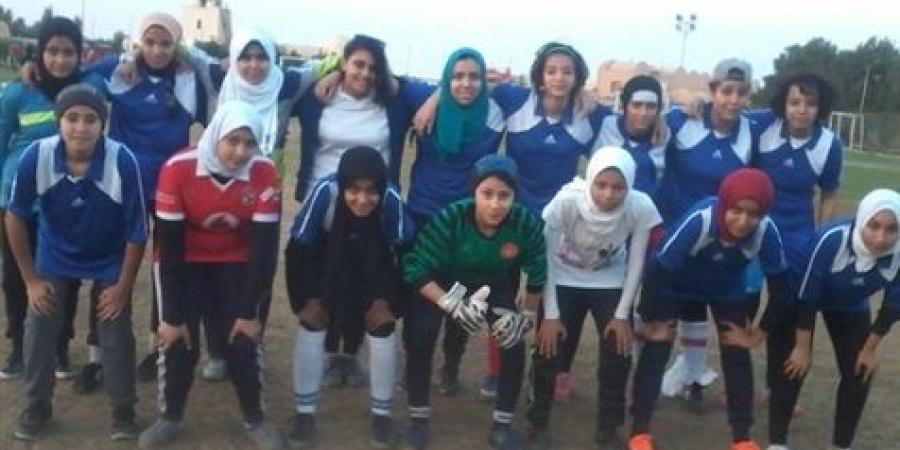 In an attempt to challenge patriarchal traditions in Upper Egypt, 27 women in Beni Suef governorate decided to form the first ever all-female football team in the governorate, which currently is preparing to participate in the Second Division of Egypt's Premier League on behalf of the Teachers' Club.
Ashraf Abul Lail, a member of the Board of Directors of the Teachers' Club, said that the team includes distinguished female footballers, explaining that the situation created by the team in Beni Suef proves that women are able to change the state of mind in society about women.
The coach of the team Sameh Ser al-Khatim said that the idea started about two years ago with the preparations for a women's football team in the governorate to break the old customs that frowns upon women playing the sport. The women partnered up with the Teachers' Club in making the dream come true.
He pointed out that the team includes 27 players between the ages of 12 and 17, who have participated in winning dozens of friendly football matches, adding that the Board of Directors recently approved the registration of the team in The Egyptian Football Association to participate in Egypt's Premier League Second Division, starting from next season.
Norhan, 16, said she joined the team seven months ago, and her family was very supportive, and she thinks her style is similar to that of Ahmed Fathy, winger of Al-Ahly team.
16-year-old Amira Abdel Fattah said she joined the team six months ago. While having tried different sports and games at school, she discovered she is a football lover, saying that her skills are similar to those of Abdallah Al-Saeed, the national team player, and the Argentine Lionel Messi, of Barcelona.
Shaimaa, 13, the new team's striker, said she joined the team recently after having discovered that her talent is similar to Al-Ahly's Ahmed al-Shaikh. She said she is happy to take part in the experiment, which will change the image of the women in the traditional Beni Suef.
Shahd Kamal said that this is her first time playing. "Our training is no different from the training of the men's teams. And we hope to play in the First Division of the league, so we face major teams such as Ahly and Zamalek," she said.
Edited translation from Al-Masry Al-Youm