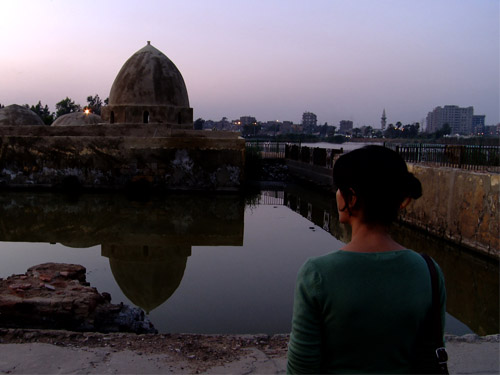 BERLIN — The 63rd Berlin International Film Festival boasts a promising line-up packed with art-house blockbusters, debut features and copious retrospectives. But as in recent editions of the festival, the main selection could be hit or miss. The Berlinale competition lacks big names on caliber of Haneke, the Dardenne Brothers or von Trier — all devoted Cannes alumni — and many of the big names hosted by the festival have gravitated toward the French Riviera or Venice in recent years (it would not be surprising to see former Golden Bear winner Asghar Farhadi's next movie premiering at Cannes' official competition in May).
Although low on art-house star power, the Berlinale remains an exceptional platform for new discoveries and experimental works, as well as a unique vehicle for lesser-known European luminaries exploiting the breadth and space of the festival to gain a more prominent spot in the limelight.
Headlining the competition is Iranian filmmaker Jafar Panahi's "Pardé," a surprising entry given the fact that the former Berlinale Jury Grand Prix winner remains under house arrest. Similar to his last documentary, "This is not a Film," "Pardé" is shot in Panahi's house, exploring the fine line between reality and fiction in a story involving a man, a dog and a young woman. Secretly smuggled outside Tehran, "Pardé" is already tipped as a front-runner for the Golden Bear prize race.
After a long stretch of misfires, two-time Palm d'Or nominee Bille August ("Pelle the Conqueror," "The Best Intentions") hopes to reverse his fortune with romantic thriller "Night Train to Lisbon," an adaptation of Pascal Mercier's best-selling novel of the same name, starring Jeremy Irons, Charlotte Rampling and Mélanie Laurent.
Also hoping to make a comeback is Oscar-winning Bosnian director Danis Tanovic ("No Man's Land") with "An Episode in the Life of an Iron Picker," a contemporary tale a Roma family's daily hardships.
Two-time Cannes Grand Prix winner Bruno Dumont ("Humanité," "Flanders") makes his Berlinale debut with "Camille Claudel, 1915," a biopic of the celebrated French sculptor starring Juliette Binoche.
Returning to the Berlinale for the first time since 2008 is prolific South Korean director Hong Sangsoo ("Woman on the Beach," "The Day He Arrives") with "Nobody's Daughter Haewon," another inquisition into masculinity, love and film.
Having premiered the first two parts in Cannes and Venice respectively, Austrian enfant terrible Ulrich Seidl ("Import/Export," "Dog Days") concludes his "Paradise" trilogy with "Paradise: Hope," an oddball story of an overweight teenage girl falling for her doctor in a diet camp.
French actor/director Emmanuelle Bercot ("Polisse," "Backstage") teams with Catherine Deneuve in her fourth directorial effort, "On my Way," a road movie about a woman on a quest for self-discovery.
Having raised eyebrows with her contentious study of prostitution and feminism in last year's "Elles," Polish director Malgoska Szumowska turns her attention to Catholic clergy in "In the Name of," a fictional account of a young priest fighting to repress his homosexuality.
Religious hypocrisy is also the subject of French filmmaker Guillaume Nicloux's "The Nun," an adaptation of Denis Diderot's 18th-century novel (famously adapted to screen by Jacques Rivette in 1966) about a young girl forced into nunnery by her parents. The film stars Isabelle Huppert and Martina Gedeck.
American cinema figures are in heavily in this year's edition. Six films are participating in this year's competition, in addition to a sizeable host of acclaimed independent productions culled from the recently concluded Sundance Film Festival. Topping the selection is Richard Linklater's "Before Midnight," the highly anticipated sequel to the generation-defining romance, "Before Sunrise," starring Ethan Hawke and Julie Delpy. Steven Soderbergh presents his penultimate film, "Side Effects," a psychological drama starring Jude Law, Rooney Mara, Catherine Zeta-Jones and Channing Tatum.
Indie maverick David Gordon Green ("George Washington," "All the Real Girls") directs another buddy comedy in "Prince Avalanche," a remake of the 2011 Icelandic hit "Either Way" starring Paul Rudd, Emile Hirsch. Gus Van Sant reteams with his "Good Will Hunting" star Matt Damon in "Promised Land," a drama about the dangers of gas fracking co-starring John Krasinski and Frances McDormand.
Other notable American films including Joseph Gordon-Levitt's directorial debut, "Don Jon's Addiction," co-starring Scarlett Johansson and Julianne Moore; "Primer" director Shane Carruth's long-awaited sophomore effort "Upstream Color" and Noah Baumbach's New York love letter "Frances Ha" starring Greta Gerwig.
A host of Arab co-productions and Arab-themed films are screening outside the festival's competition this year.
Egypt is represented with three entries: Hala Lotfy's Abu Dhabi Film Fest-winning debut feature "Coming Forth by Day" screening at the Forum section; Malak Helmy's experimental short "Records from the Excited State — Chapter 3" and Paul Geday and Attiyat El Abnoudi's 1975 "El Cafeteria," both showing in the Forum Expanded sidebar. The latter film is screening as part of "Cairo: The City and its Cinema in Transformation," a panel discussion moderated by Forum Expanded curator Stefanie Schulte Strathaus and featuring Egyptian filmmakers Tamer El-Said, Hala Lotfy, Hala Galal and Paul Geday.
Palestine has three films under its name: "Art/Violence," a documentary centering on Juliano Mer-Khamis's Jenin-based Freedom Theatre directed by Udi Aloni, Batoul Taleb and Mariam Abu Khaled; Annemarie Jacir's "When I Saw You," a paean to the armed resistance of the 60s seen from the perspective of an autistic child; and Marcus Vetter's documentary "Cinema Jenin – The Story of a Dream," a non-fiction feature documenting the German director's initiative to reopen a deserted film theater in the West Bank.
Three other Palestine-related films are screening in the Panorama section: Dan Setton's American/Israeli production "State 194," a documentary charting the efforts of Prime Minister of the Palestinian National Authority Salam Fayyad to have Palestine join the UN, and Anaïs Barbeau-Lavalette's French/Canadian "Inch'Allah," a drama about the Israeli-Palestinian conflict as observed by a Canadian doctor.
Finally, Lebanon participates in the Panorama Documentary section with Mahdi Fleifel's Lebanese/British/Danish co-production "A World Not Ours," a family diary revolving around three generations of Palestinian refugees in South Lebanon.
The Berlin Film Festival concludes on February 17.