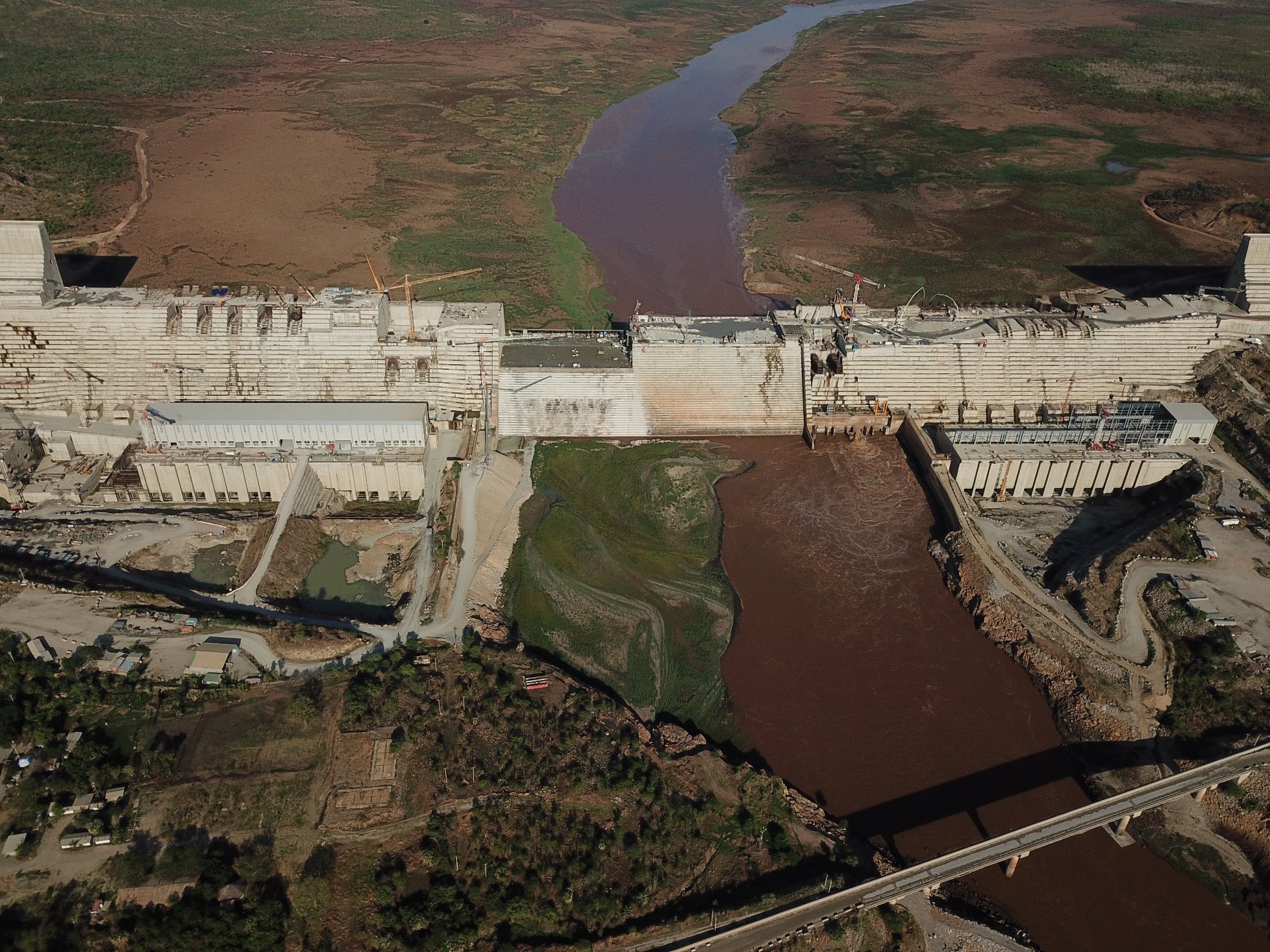 Former Minister of Irrigation and Water Resources, Mohamed Nasr Allam, said that minimizing the damages of the Grand Ethiopian Renaissance Dam (GERD) to Egypt would best be done through reaching an agreement with Ethiopia on the dam's filling and operating rules.
An agreement would spare Egypt the consequences of water scarcity, especially during periods of drought, and would also raise the electricity production of GERD.
Allam wrote on his official account on Facebook that, "The GERD is huge, and its capacity is slightly less than one and a half times Egypt's annual water share. Ethiopia tried to build it, as well as other dams for decades, and the attempts failed, but it succeeded in turning it into a reality in the circumstances of 2011."
The former Minister of Irrigation confirmed that filling of GERD with water, "was and will be from Egypt's water share, which Ethiopia does not recognize."
Allam said that the annual water storage losses from the dam through evaporation and leaching will also be part of Egypt's water share, pointing out that Sudan, "uses its entire water share before the Nile water reaches Egypt."
He stressed that the damages done by the Ethiopian dam are, "permanent and not temporary, and increase during periods of drought."
"The damage to Egypt will not only result from filling the dam, as the dam will be filled and emptied several times during its lifespan," he explained.
He pointed out that Egypt will still bear water damage even if an agreement is reached for filling and operating GERD, but it will be limited and can be tolerated.
Stagnant talks
The Ethiopian government announced on August 11, 2022, that it has completed the third GERD filling unilaterally.
It announced the operation of the second turbine in GERD to generate electric power, which comes in light of the tension between Addis Ababa and Egypt, Sudan due to what the two countries consider a negative impact of the dam on their water shares of the Nile River.
Egypt and Sudan say they want a legally binding agreement on operating the dam, while Ethiopia says any pact should be advisory.
Both countries consider the dam a threat to their vital water supplies, while Ethiopia considers it essential for development and doubling its electricity production.
The downstream nations fear possible blows to water facilities, agricultural land, and overall availability of Nile water.
Negotiations over the dam between Egypt, Ethiopia, and Sudan have stalled for years, with the three parties ultimately failing to reach any agreements.
The disputed dam is the largest hydroelectric project in Africa, with a cost of more than four billion dollars.