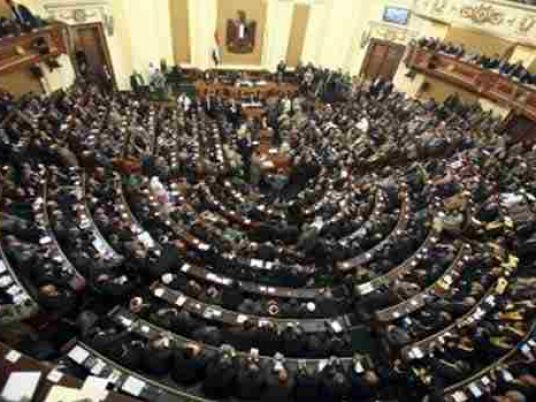 Egyptian member of parliament Mariam Azer has proposed a bill calling for equal punishments for men and women in cases of adultery, a suggestion that has provoked strong reactions among her fellow MPs and political figures.
While the Egyptian Constitution guarantees equality before the law for men and women, current legislation on adultery provides stiffer sentences for women. Any woman found guilty of cheating on her husband faces a much longer prison sentence than a man, who may escape punishment completely in some cases.
In arguing for her bill, Azer said that neither Islamic Sharia nor any of the Abrahamic religions discriminates between the sexes on the basis of gender, and Egyptian law should reflect this fact.
"I am a representative of the whole nation, including the Muslim nation and the Coptic [Christian] one," she told British newspaper The Independent.
Egyptian law provides for two-year prison sentences for women caught cheating on their husbands, while men can only be jailed for six months for the same crime. Meanwhile, prison sentences are applied to women regardless of where the infidelity takes place, but men face jail only if they commit the crime in the family home and with a married woman.
In addition, a man will not face a prison sentence if he catches his wife in the act of cheating and kills both her and her lover. A woman killing her husband under similar circumstances can be given life imprionment or the death penalty.
Azer's bill would provide for equal sentence of both men and women, regardless of the circumstances.
Among those opposing the bill is MP Amena Nosair, who is also a professor of religion at Al-Azhar University. She has argued that penalties for women should be "more intensive" because an unfaithful woman would be guilty of potentially creating a child of uncertain paternity, possibly bringing a child into the home from a different father.
According to The Independent, MP Elhamy Agena, who is a member of the Egyptian Human Rights Committee, also opposes the bill, saying that sentences for unfaithful women should be increased in order to preserve their "timidity".
"The woman is the main reason behind adultery, not the man," he said.
Agena has previously made controversial statements concerning women, including the suggestion that female students should undergo compulsory virginity tests if they wish to enroll at university.
Meanwhile, Omar Hamrouch, the secretary of parliament's religion committee, said that the bill violates Islamic Sharia, and any attempt to update the law would be rejected.
"Gender-equalization for penalties would not eliminate adultery. Rather, it rather would be an incentive to spread the phenomena," Hamrouch said.
Rather than calling for stiffer sentences for women, he called for efforts to raise awareness about the dangers of adultery.
Among the few outspoken supporters of the bil is Gamal Qutb, a former head of Al-Azhar University's fatwa committee. In supporting the bill, he said that there was nothing wrong with providing equal sentences for men and women.
"Equality is a general Islamic principle," he told The Independent.
Among the Islamic sources quoted by supporters of the bill is a chapter of the Quran titled Al-Noor, which states, "The woman and the man guilty of fornication, flog each of them with a hundred stripes: Let not compassion move you in their case, in a matter prescribed by Allah, if ye believe in Allah and the Last Day: and let a party of the Believers witness their punishment."
Also backing the new bills is women's rights group Nazra for Feminist Studies. In a campaign entitled Qanun Nashaz, the organization details elements of current legislation that it considers disriminatory and unfair.
Commenting on the existing inequalities, the group's report said, "This sort of discrimination is despicable, as it encourages men to commit adultery twice: first by permitting the act if committed outside the marital home, and second by prescribing a lighter penalty, even if the act is committed inside the marital home."