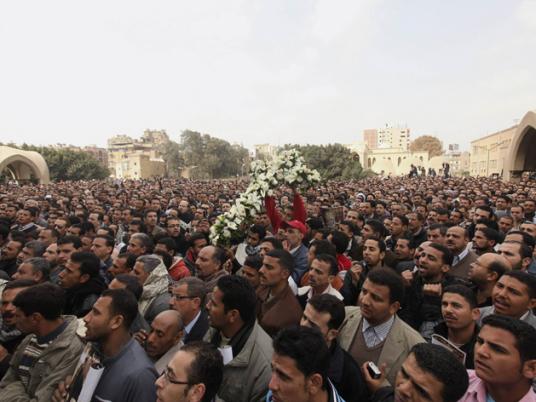 The Coptic Orthodox Church decided that the current personal status council will continue for six months until the completion of the contentious issues, said Bishop Paula, Bishop of Tanta and president of the Council.
The council is currently writing final reports on some finalized issues, Paula said.
Other issues are still under study, he mentioned.
Paula added in a statement to Al-Masry Al-Youm that the Coptic Orthodox Church is working on the establishment of six regional councils in the Delta, Upper Egypt, US and Australia.
Bishop Paula will preside the central personal status council for six months according to the instructions of Pope Tawadros II and until the contentous personal status matters are resolved, said Bishop Daniel, bishop of Maadi and Chairman of Cairo ecclesiastical council.
Tawadros aims to simplify the process for Copts suffering from personal status problems by dividing the Council into six sub-councils, Daniel added.
A church source said upon anonymity that the church was about to finalize its recommendations on the personal status law and will hand them over to the minister of transitional justice. The source added recommendations included the rejection of civil marriage as the churches in Egypt unanimously agreed.