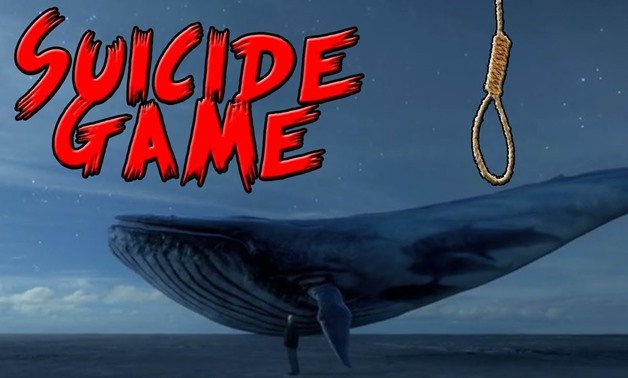 Representative of the National Telecommunications Regulatory Authority (NTRA) Hossam Abdel Mawla stressed that the complete blocking of games that urges young people to commit suicide and murder is almost impossible, as operators of such games could resort to sending the games to users via social media platforms.
The NTRA addressed telecommunications companies to block the 'Blue Whale' game in accordance with the top prosecutor's ban decision, said Abdel Mawla, expecting no positive result in this regard though.
The Ministry of Communications is governed by a law defining its terms of reference, which do not include banning content, according to Abdel Mawla. The ministry's task is only limited to providing service to citizens, he said, adding that the ministry does not have a means to block content.
MP Sherif al-Wardany objected to Abdel Mawla's statement stating that countries such as Tunisia succeeded in blocking the 'Blue Whale' game. He added Egypt should use the same means to block the game.
"The game is available to everyone, despite the arrest of its creator," Abdel Mawla said, promising to provide a study conducted by the ministry in cooperation with telecommunications companies after two weeks on means of blocking the game.
The Blue Whale, also known as 'A Silent House', 'A Sea of Whales', and 'Wake me up at 4:20am', was created by Russian Philipp Budeikin. It targets mainly 'vulnerable' teenagers by assigning them to do tasks set out by administrators over a 50-day period, with the final challenge asking the player to commit suicide.
The game has reportedly taken the lives of over 130 people around the world since 2013, including Egypt. Egypt's top prosecutor ordered the ban of the game earlier in April.
The game begins with simple tasks before gradually asking the user to commit self-harm. At the end of the period, the user is asked to take his/her own life or a member of their family.
Since the release of the app, hundreds of suicide cases were reported across the world, all linked in some way to the game.
The game's creator Budeikin was arrested in 2017, accused of inciting at least 16 schoolgirls to commit suicide by taking part in the game. The 21-year-old, who studied psychology, confessed to the crimes saying that he considers his victims as "biological waste" who were "happy to die," and said that he was "cleansing society."
Edited translation from Al-Masry Al-Youm