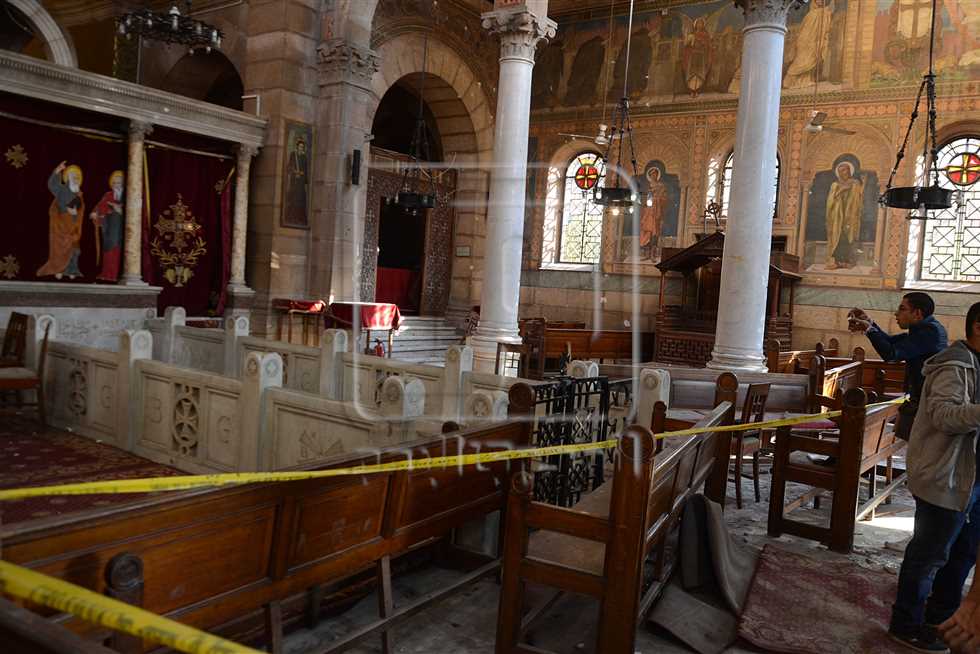 The "Botroseya" is the name of the church targeted by the Sunday bombing that killed 25 Coptic Christians, in one of the deadliest attacks against Egyptian Christians in recent years.
The name of the church has a significance that links it to Egypt's political history, since it is the first church to be named after a political family.
Boutros Ghali's family built the church over his tomb, at their own expense, over 100 years ago in 1911, after his assisination in 1910.
It was named "Saints Peter and Paul Church", but later became known as the Botroseya (from Botros, Peter in Arabic), after the family of Boutros Ghali, Prime Minister of Egypt from 1908 to 1910.
The church is located in the vicinity of Saint Mark Cathedral, and separated by a small park from the cathedral building.
Designed by Antonio Lasciac, the chief architect of Khedive Ismail in the "basilica style", it has a length of 28 meters and width of 17 meters, with a courtyard at the center, separated from the aisles with a row of marble columns on each side.
In addition to its artistic and religious value, the church's importance lies in its originality, as well as its association with the name of Boutros Ghali. It also contains important holdings.
The Botroseya church holds many mosaics, such as the mosaic of the baptism, which represents Jesus Christ and John the Baptist in the Jordan River; in front of them is a basin made of marble, standing on four baffles.
The ceiling narrates, through paintings, aspects of the life of Jesus and several saints.
Edited translation from Al-Masry Al-Youm