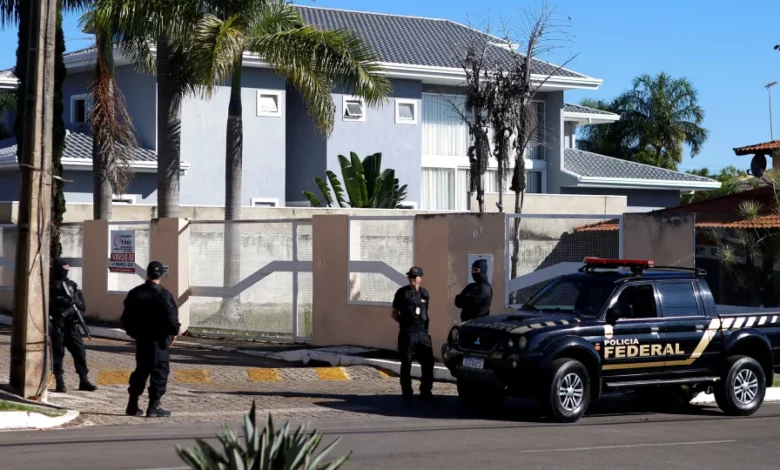 Brazilian Federal Police arrested one of former President Jair Bolsonaro's closest aides and two others, in connection to the investigation of a gang that allegedly falsified data on Covid-19 vaccination cards, according to CNN affiliate CNN Brasil. Sixteen search and seizure warrants and six arrest warrants were also served, police said in a statement.
Lieutenant-Colonel Mauro Cid's defense told CNN Brasil that he has not yet obtained access to the inquiry, "which is considerable and confidential." The defense added, "We will declare as soon as we obtain a copy of the records."
The police also carried out a search and seizure connected to the same investigation at an address linked to where Bolsonaro lives with his wife Michelle Bolsonaro in Brasília, near the Jardim Botânico, CNN Brasil reported.
"Today the Federal Police carried out a search and seizure of our house, we don't know the reason and even our lawyer did not have access to the files. Only my husband's cell phone was seized," tweeted Michelle Bolsonaro.
"We learned from the press that the reason would be 'falsification of the vaccination card' of my husband and our daughter Laura. In my house, only I was vaccinated," she added.
CNN Brasil reported that Bolsonaro's 12-year-old daughter as well as Cid's wife and other Bolsonaro advisers are also under the scrutiny of the Federal Police.
Bolsonaro told reporters Wednesday that he was not vaccinated against Covid-19 and there was no tampering with his vaccination card.
A statement from Brazilian police says they are analyzing material seized during the searches and interviewing people they say might have information related to their investigation.
The police statement said the alleged falsification of vaccination cards, between November 2021 and December 2022, "resulted in the alteration of the truth about a legally relevant fact, that is, the condition of immunization against Covid-19 of the beneficiaries."
"The facts investigated theoretically constitute crimes of infraction of preventive health measure, criminal association, insertion of false data in information systems and corruption of minors," the police statement says.