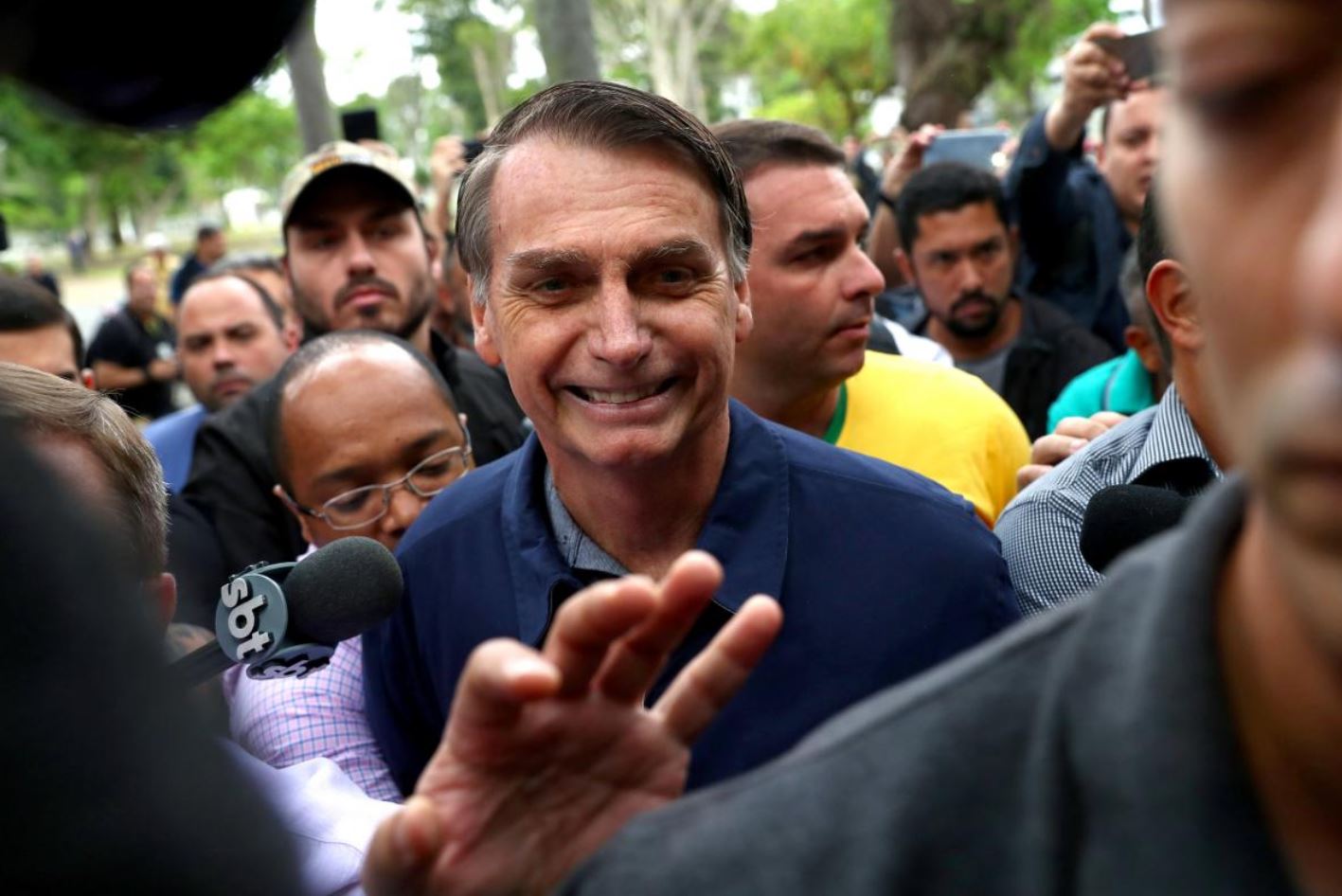 RIO DE JANEIRO (Reuters) – The main political adviser to Brazil's far-right presidential candidate Jair Bolsonaro said he will work Monday to stitch together alliances with individual lawmakers to ensure a runoff victory for the former Army captain.
Congressman Onyx Lorenzoni said he was making good on Bolsonaro's campaign pledge to end a system of horse-trading between party leaders in Brazilian politics, blamed for endemic corruption as past leaders wielded vast patronage in exchange for legislative support.
Lorenzoni said Bolsonaro's team was targeting individual lawmakers in parties opposed to the Workers Party (PT) and its presidential candidate Fernando Haddad – including those in parties whose leaders do not yet support the right-winger.
Bolsonaro nearly won the presidency in Sunday's first-round vote, taking 46 percent of votes against Haddad's 29 percent. A runoff is required under Brazilian law if no candidate wins a majority. The second ballot is on Oct. 28.
"We'll speak with anybody who wishes to talk with us now, which is interesting because many of them did not want to have a dialogue with us before the first-round vote," Lorenzoni said.