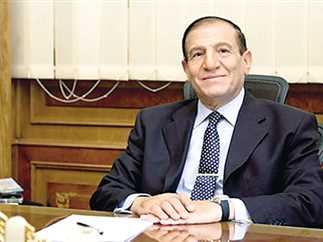 Secretary General of the Egypt Arab Party, Samy Balah, reported that the party had officially announced the presidential candidacy of the former Chief of Staff of the Armed Forces, Sami Anan, for the election scheduled in March.
He emphasized that it was Anan's decision to run for president.
In an exclusive statement to Al-Masry Al-Youm on Friday afternoon, Balah revealed that Anan will officially announce his candidacy at a press conference, after he met the requirements making him eligible for a presidential candidacy, in accordance with the Constitution and the rules set out by the High Election Committee (HEC).
"The people will have to choose through ballot boxes, which will ultimately decide the next president of Egypt," Balah said.
He also questioned the "fuss" regarding Anan running as a candidate.
"What's all the fuss about [Anan's] candidacy?" he asked. "[Anan] is a citizen like any citizen in Egypt who is running elections against his competitors in accordance to the law," Balah said.
Balah affirmed that Anan expressed his desire to run for president as a national duty and willingness to serve this country. He also expressed respect to all potential candidates running in the presidential race.
Edited translation from Al-Masry Al-Youm