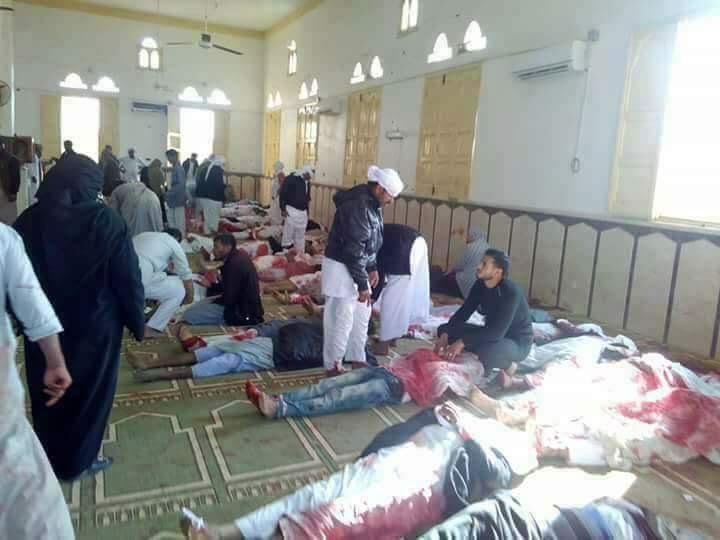 A massive explosion targeting worshippers in Al-Rawada mosque, in the North Sinai city of Al-Arish has left dozens of casualties.
The improvised explosive device, targeted worshippers gathering for Friday prayers in the town of Beur El Abed.
The explosion was followed by gunfire from unknown militants who stationed ahead of the mosque's gates.
Quoting anonymous security sources, the state-run newspaper Akhbar Al-Youm revealed the explosion had resulted in 75 injured as ambulances rushed to the scene to attend to the wounded. The newspaper did not say that anyone had yet been killed.
A local resident and journalist who preferred to remain anonymous to Egypt Independent said that there had been a huge number of killings in the attack, claiming that up to 50 are dead, with the figure still rising.
There is yet to be an official statement from the interior ministry or health authorities on casualty figures.
Furthermore, Egypt Independent's attempts to reach both entities' media offices has not received a response.
More to follow.