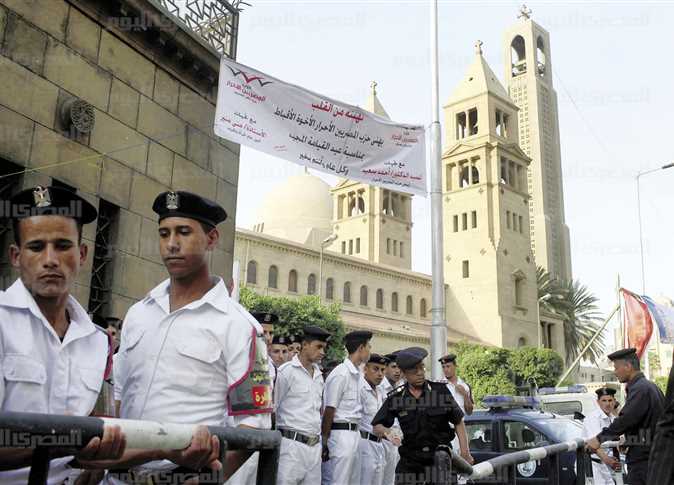 An identified militant carrying a number of explosives was killed on Friday morning while trying to break through a security barrier protecting the Church of Saint Menas, located on Western Street in the suburban Cairo district Helway, according to state-run Akhabr Al Youm.
Six people in total were killed in the clashes between security forces and the militant on Friday morning, after the militant tried entering the church.
As an emergency measure following the attack, police and armed forces increased security and closed all churches inside the Helwan suburb.