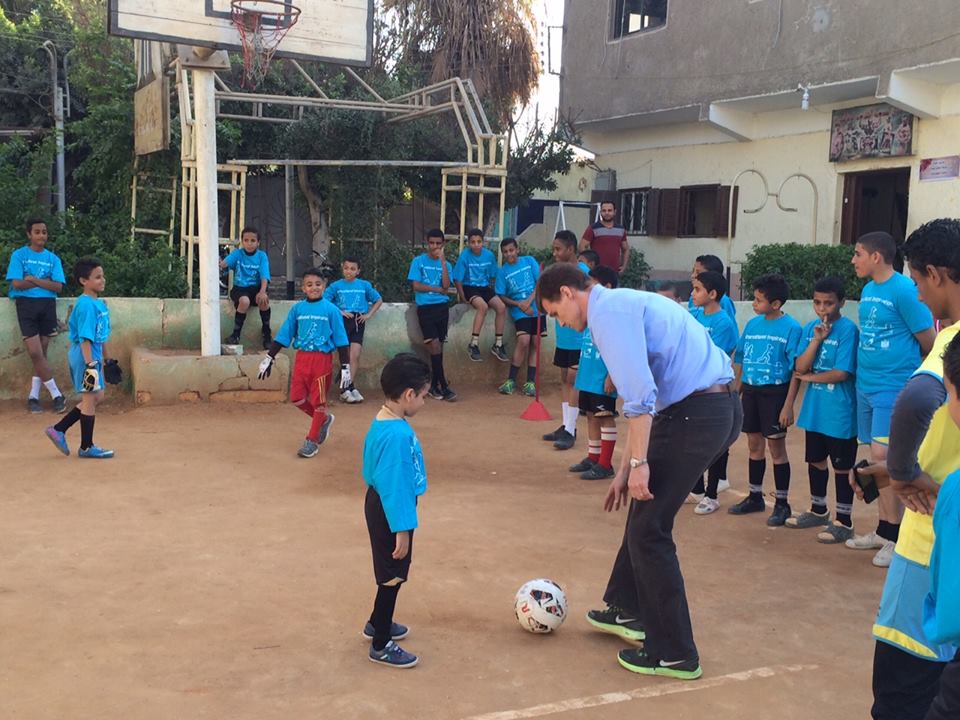 Britain is gearing up efforts to play a vital role in harnessing the potential of young Egyptians, one of the very severe challenges facing Egypt nowadays, through launching a slew of education aid projects along with a professional fitness program.
British Ambassador John Casson paid a visit on Tuesday to Minya University to hear students express their career aspirations as well as hopes for a stable, prosperous and democratic future for their country.
The day kicked off with an informal, rich discussion between the British ambassador and students. Some shared their visions for future contributions to elevate the country's status whereas Casson emphasized the UK's commitment to investing in Egyptian young people.
The United Kingdom has doubled the number of places available to Egyptian students through the Chevening Program, which offers scholarships to students desiring to pursue their postgraduate studies at UK universities.
During his visit, Casson profiled the UK's Newton-Mosharafa fund, a brand new educational partnership between the UK and Egypt, which is worth US$20 million over five years and will develop strong science and research links between the two countries.
Additionally, a new opportunity provided by the Newton-Mosharafa fund for up to 60 Egyptian students seeking to earn PhD or conduct PhD research in the UK. Applications are expected to open soon. Details will be announced on the British Council's website.
Later in the day, Casson took to the football pitch and trained with 30 Egyptian boys who took part in the British Council and the Premier League's Premier Skills program.
The program aims to develop community football projects across Egypt by bringing together top class football coaches working in the UK Premier League and coaches working at grass-roots level in Egypt.
Through a series of intensive training courses, Premier Skills empowers Egyptian coaches to act as educators and role models to the young people they work with across Egypt.