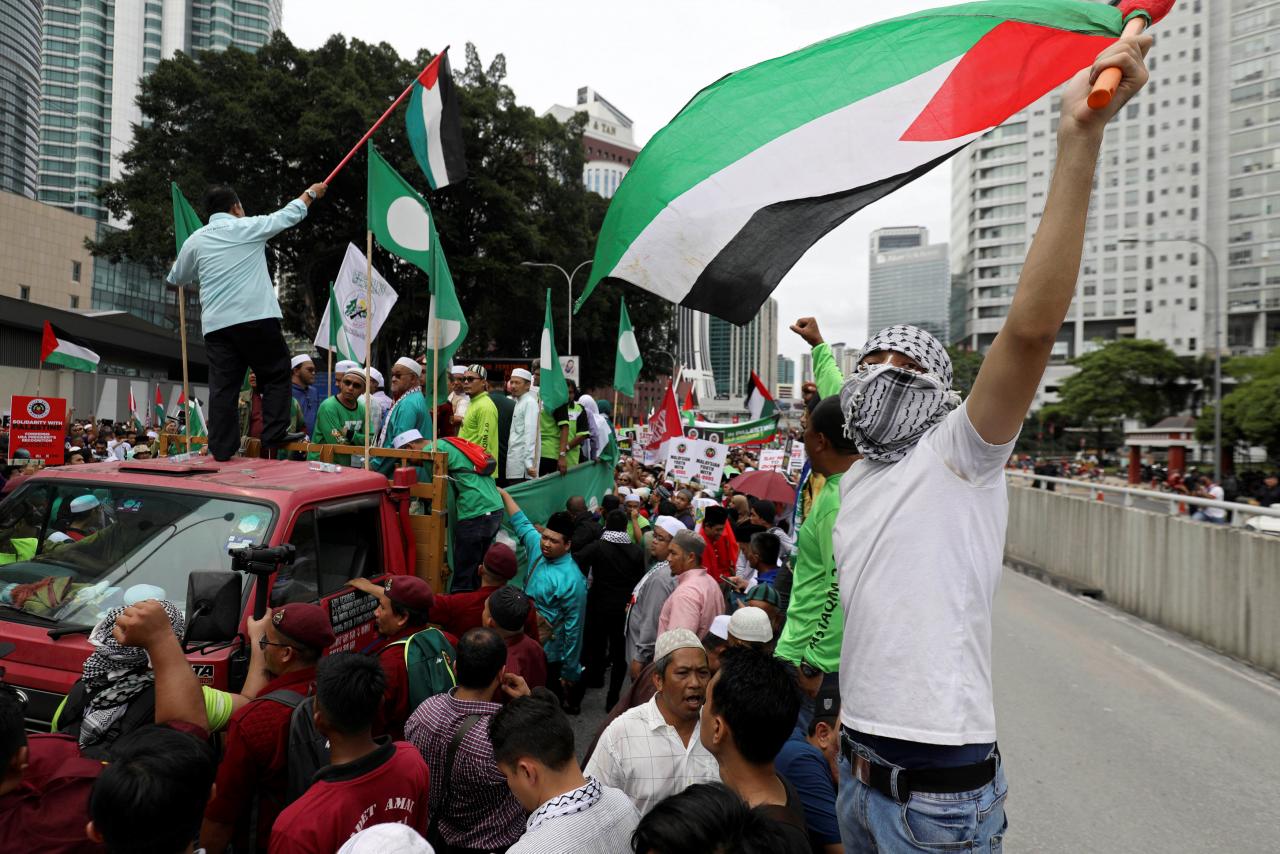 Campus demonstration across the country continued on Sunday as students, faculty members, and university leaders stood together and angrily protested US President Donald Trump's proclamation of Jerusalem as the capital of Israel.
Led by Cairo University president Mohamed Osman al-Khasht, students at the university stood alongside board members and faculty workers in front of the iconic campus Dome in protest against the decision, which has been highlighted to be in violation of international law and existing charters. The demonstrators called upon the international community to intervene against the move.
At Ain Shams University, located in Cairo, dozens of students organized a march from the main campus to the administration building. Similarly, it wasn't just students involved, the university president Abdel Wahab Ezzat, deans, faculty members, and administration employees also participated in the march.
Meanwhile, hundreds of students from Damanhour University, in the northern Nile Delta Governorate of Beheira, organized a march on campus denouncing the move. The march began at the Faculty of Agriculture and continued to the Faculty of Commerce before ending at the Faculty of Arts.
Finally, at Minya University, the university's administration organized a march entitled 'Jerusalem is ours'. Led by university president Gamal Aboul Magd, there was participation from faculty members and employees as well as students.
Edited translation from Al-Masry Al-Youm