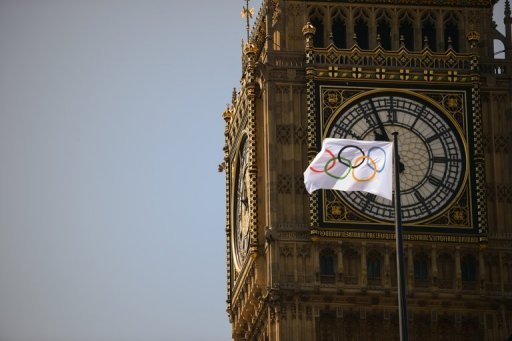 Prime Minister David Cameron led sombre tributes on Tuesday as Britain commemorated the 10th anniversary of attacks that killed 56 people in London, the first suicide bombings by Islamist militants in western Europe.
Relatives of the victims, survivors, and senior politicians gathered to remember those killed in the July 7 2005 bombings with emotions still raw after a massacre in Tunisia last month, Britain's worst loss of life in a militant assault since London.
"Today the country comes together to remember the victims of one of the deadliest terrorist atrocities on mainland Britain," Cameron said in a statement.
"Ten years on from the 7/7 London attacks, the threat from terrorism continues to be as real as it is deadly – the murder of 30 innocent Britons whilst holidaying in Tunisia is a brutal reminder of that fact. But we will never be cowed by terrorism."
In the early hours of July 7 a decade ago, four young British Muslims travelled down to London where they detonated homemade bombs hidden in rucksacks on three underground trains and a bus during the morning rush-hour.
Inspired by al Qaeda, they killed themselves and 52 other people and wounded around 700 others. Citizens from Poland, Israel, Australia, France, Italy, Afghanistan, Nigeria, New Zealand and a Vietnamese-American were among the victims.
Cameron and London mayor Boris Johnson stood silently, heads bowed, before laying a wreath at the 7/7 memorial in Hyde Park. They will later join other senior figures, victims' families, survivors and members of the emergency services caught up in the bombings for a service of remembrance at St Paul's Cathedral.
This will include a national minute of silence, which comes just four days after Britain paid a similar tribute to those killed when an Islamist gunman opened fire at the Tunisian resort of Sousse.
"Learning lessons"
A further service will be held later at the memorial site for survivors and relatives which Prince William, Queen Elizabeth's grandson, will attend.
Esther Hyman, 46, whose sister Miriam was killed on the Number 30 bus when it was blown up at Tavistock Square, told Reuters many young people seemed unaware of the bombings.
"The events of 7/7 do seem to have slipped out of public consciousness," said Hyman, who with her mother last week launched an educational programme to help teach school pupils about the attacks and to steer them away from violent extremism.
"It's worth remembering an event like 7/7 and learning lessons from it so that it didn't happen in vain."
Britain is currently on its second highest alert level of "severe", meaning a militant attack is considered highly likely, mainly due to the danger the authorities say is posed by Islamic State (IS) fighters and Britons who have joined them.
Andrew Parker, head of Britain's domestic spy agency MI5, said only a "tiny fraction of the population" posed a threat.
"But the continuing fact that some people, born in the UK, with all the opportunities and freedoms that modern Britain offers, can nonetheless make those sorts of warped choices presents a serious societal and security challenge," Parker said in a rare public statement.
The government plans new measures to counter extremism and Mark Rowley, Britain's most senior counter-terrorism police officer, said the country was better prepared than 10 years ago, although the threat itself had morphed.
He said IS was creating an "enormous" list of potential targets, focussed on propaganda value.