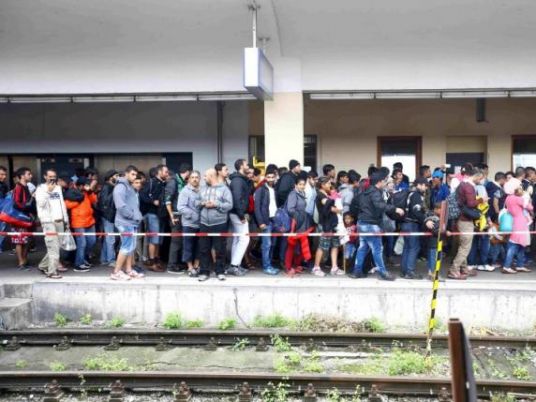 British Prime Minister David Cameron pledged on Monday to take in up to 20,000 Syrian refugees over the next five years, responding to a growing public clamour for his government to help those fleeing civil war in the country.
"We are proposing that Britain should resettle up to 20,000 Syrian refuges over the rest of this parliament. In doing so, we will continue to show the world that this country is a country of extraordinary compassion," he said in a statement to parliament.
Cameron has been under pressure to take in a far greater number of refugees to help with the wider migrant crisis that has seen hundreds of thousand of people arrive in mainland Europe.
The figure is still well below the numbers being taken by some other European countries however, with Germany expecting to receive around 800,000 refugees and migrants this year.
Britain has so far taken in only 216 Syrian refugees under a U.N.-backed relocation scheme and about 5,000 other Syrians who have made their own way to Britain have been granted asylum.
Cameron said the refugees would be taken from camps in Syria and neighbouring countries. Since 2011, millions of Syrians have been displaced by civil war, with more than 4 million ending up in refugee camps in surrounding countries like Turkey, Jordan and Lebanon.
"We will continue with our approach of taking refugees from the camps and from elsewhere in Turkey, Jordan and Lebanon," he said. "This provides refugees with a more direct and safe route to the United Kingdom."
(Reporting by William James and David Milliken, Editing by Stephen Addison)