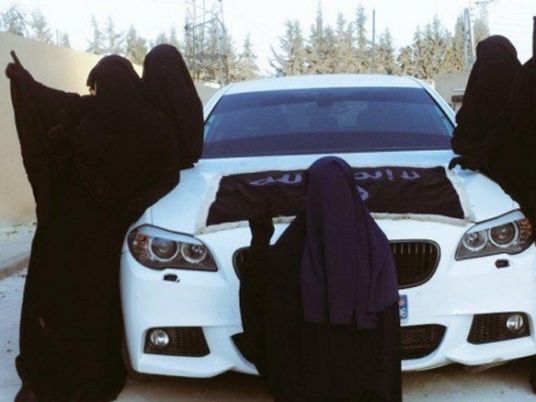 British police said on Tuesday they were hunting for three sisters and their nine children whose family fear they may have traveled to
Syria
to join a relative believed to be involved in the fighting there.
Khadija Dawood, Sugra Dawood and Zohra Dawood and their children, aged between three and 15, from Bradford, northern England, were reported missing five days ago.
According to media reports, the group disappeared after traveling to Medina in Saudi Arabia and there are now concerns they may have tried to join a brother of the three sisters who is suspected to be fighting with Islamic State militants in Syria.
"One of the possibilities is they traveled to
Turkey
to travel to Syria," Balaal Khan, the lawyer acting on behalf of the women's husbands, said in a statement. "The suspicion, and main concern, is that the women have taken their children to Syria."
Naz Shah, the local member of parliament, told Sky News she had met the women's husbands and that they were shocked to have discovered their families were missing.
"If they have gone to Syria then the alarm bells are really, really loud," she said, saying work had to be done to understand why the women would have taken such action without their husbands' consent.
British authorities estimate more than 700 Britons have traveled to Syria, with a significant proportion thought to have joined Islamic Sate which has taken over vast areas of the country and neighboring Iraq.
Families are among those to have traveled, and police said of those arrested on their return to Britain last year, 11 percent were women and 17 percent were under 20.
"We are extremely concerned for the safety of the family," said Assistant Chief Constable Russ Foster, of West Yorkshire Police. "Their families are gravely worried about them and want them home."