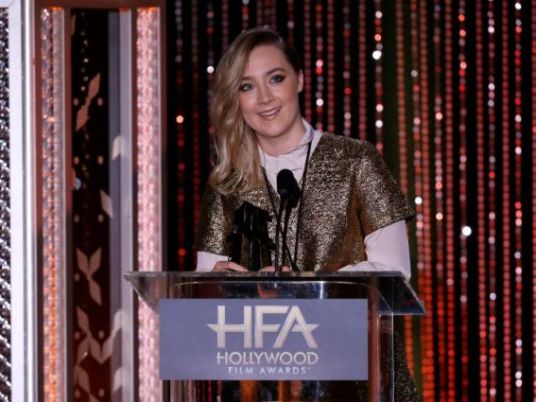 The film adaptation of Irish novelist Colm Toibin's "Brooklyn" starring Saoirse Ronan has had the best opening week of any film in Ireland since the biopic "Michael Collins" in 1996, distributor Lionsgate said on Monday.
With an estimated box office of 1.04 million pounds (US$1.57 million) in Britain and Ireland, "Brooklyn" was also the top opener in both countries for the past weekend, Lionsgate said.
"Brooklyn", in which Ronan's performance as a young Irish woman who emigrates to the New York borough to escape the poverty of 1950s Ireland is being touted as a potential Oscar winner, took in more than 432,000 pounds in Ireland from its opening on November 4 through the weekend, Lionsgate said.
That surpasses other popular recent Irish films including "The Guard", which took in 408,711 pounds, and "Angela's Ashes" at 397,978 pounds. It is exceeded only by the 1996 film about the Irish republican leader Collins, which took in almost 443,000 pounds.
Lionsgate said "Brooklyn" opened on 87 screens in Ireland, making it the largest screen count ever for an Irish film in the republic.