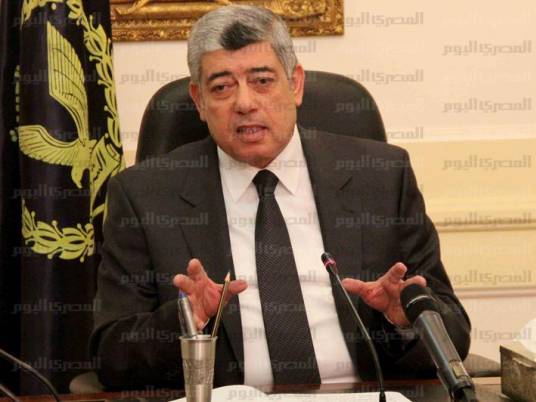 Interior Minister Mohamed Ibrahim has claimed Mahmoud Ezzat, deputy Supreme Guide of the Muslim Brotherhood, is currently hiding out in the Gaza Strip.
In a phone call with a talk show on the privately-owned channel al-Youm on Wednesday, Ibrahim said security forces tried to arrest Essam al-Erian, vice-chief of the Brotherhood's Freedom and Justice Party, at least once. Erian was able to evade capture, Ibrahim claimed, until information came in that he was hiding out in New Cairo.
Ibrahim added that he wanted to reassure people about the upcoming trial of Mohamed Morsy, set for 4 November.
Responding to questions about recent clashes on campus at Al-Azhar University, where pro-Brotherhood students stormed administrative offices on Wednesday, Ibrahim said: "We found that 16 people, not Azhar students, were among those arrested inside the campus."
The interior minister promised "good news soon" after large numbers of people were arrested following clashes at Al-Azhar.
Edited translation from Al-Masry Al-Youm