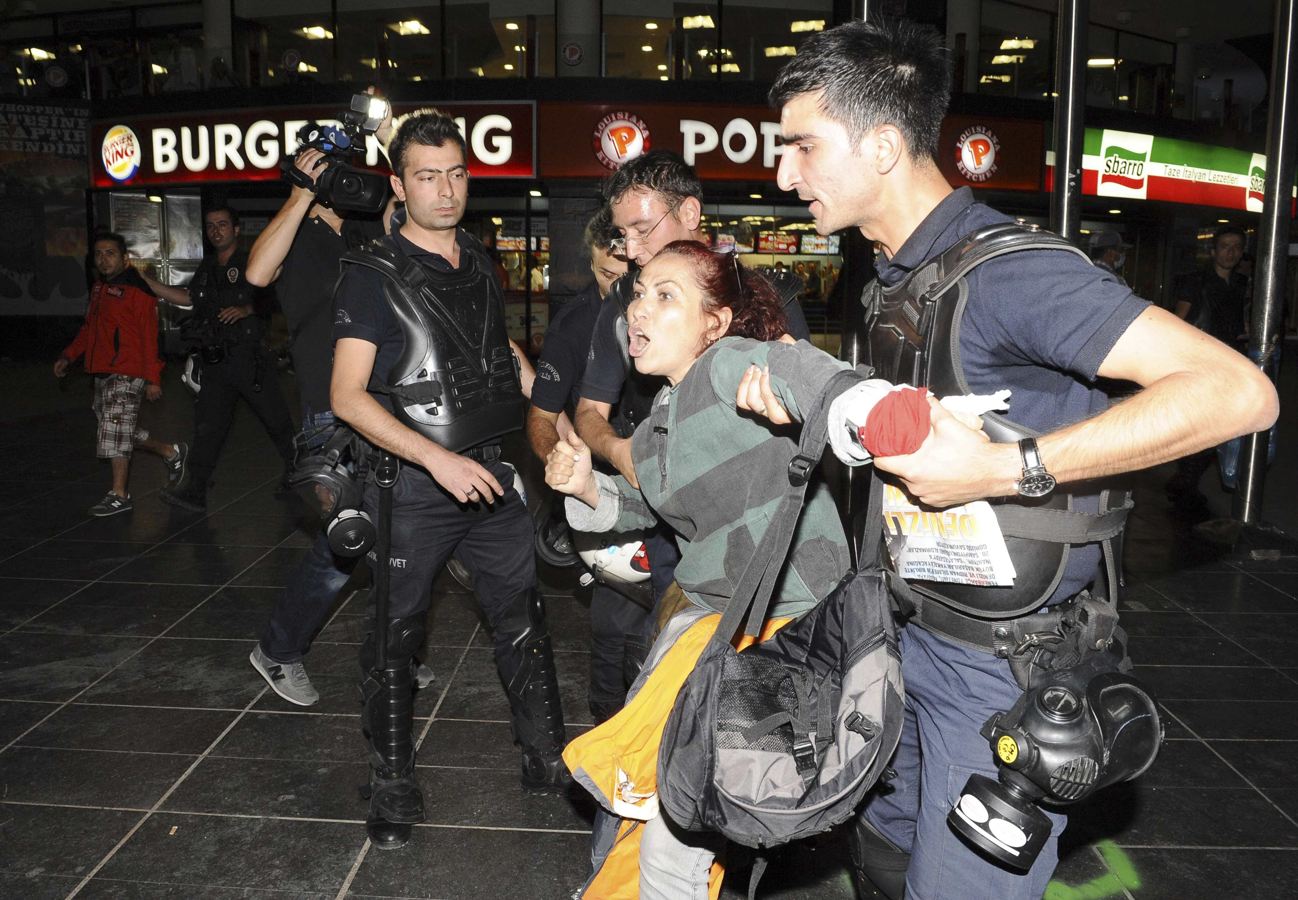 Several Muslim Brotherhood leaders accused Turkish protesters of receiving foreign funds from entities which they claim "want to make the highly successful Islamic project fail".
They said the crisis in Turkey is not really about the development of Taksim Square. The whole issue is part of the war on Islam and an attempt to undermine efforts by Turkey's Justice and Development Party to complete the Islamic renaissance it has achieved.
Hussein Ibrahim, secretary general of the Freedom and Justice Party (FJP), said that thrusting the [Muslim] Brotherhood into the Turkish incidents demonstrates that there are people who wish to manipulate internal issues to serve international interests and projects in order to fight everything Islamic even if Turkey "has made unprecedented strides with regards to developments rates and the improvement of citizens' incomes".
Mourad Aly, the FJP's media adviser, said "Some parties intentionally want to make its seem that what is going on in Turkey is a revolution", adding that those assessments "are exaggerated and have nothing to do with what is happening on the ground."
In statements to Al-Masry Al-Youm, he said, "What is going on in Turkey has nothing to do with daily or economic needs. It is intended to promote the idea that Islamic regimes, which have made economic achievements and proved to the world that they can strand in the face of all external challenges, have failed".
Edited translation from Al-Masry Al-Youm