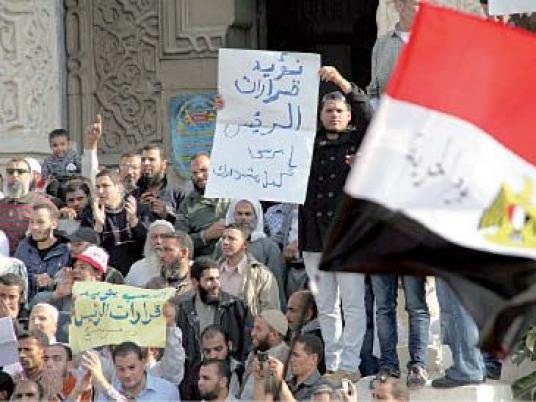 The Muslim Brotherhood will take part in Friday's "purge the judiciary" protests, according to Mahmoud Hussein, the group's secretary general.
"We demand the Shura Council pass the judicial authority law to bring to account the officials of the former regime who killed demonstrators and corrupted politics," Hussein said.
The Judges for Egypt movement also said it would participate, saying it fears that judiciary may be working against the revolution. The group is widely considered by activists to be supportive of the Muslim Brotherhood.
However, the Salafi-oriented Watan Party will not participate.
In an official statement on its Facebook page, the party said Wednesday that it wants to "establish the rule of law, [and] all national forces must participate in the development of its pillars."
The party added that it rejects any political gains won through demonstrations with any faction.