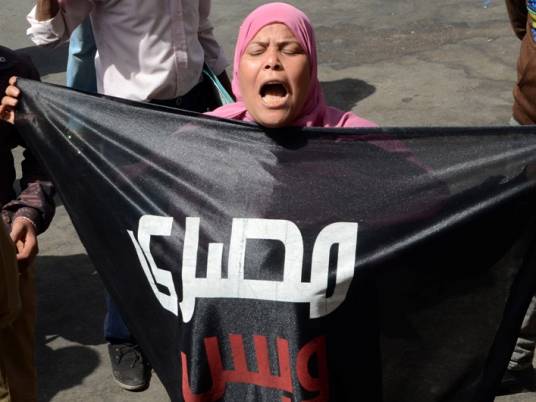 President Mohamed Morsy should not have made promises to the opposition before he came to power, Muslim Brotherhood spokesperson Yasser Mehrez
said
Monday evening.
"Morsy made a mistake by making promises under political pressure," Mehrez said on the Akher Kalam talk show on the
privately-owned
OnTV channel.
Opposition forces are gathering for mass protests on 30 June, the one-year anniversary of Morsy's inauguration, to call for early presidential elections. Islamists, on the other hand, are preparing counter protests to back Morsy.
Secular opposition forces accuse Morsy and the Muslim Brotherhood of failing to deliver on the political promises made to them, which included instituting a cabinet and writing a constitution that enjoyed wide consensus, as well as various other pledges regarding the economy, security, and freedom.
"Morsy did an injustice to himself and to the administration by putting forward conditions and making pledges during his meeting with the national forces at the Fairmont Hotel before he came to power," Mehrez added.
"Morsy's mistake is understandable as there was revolutionary momentum at the time, and a keenness to unite people of different societal backgrounds and ideologies. We were afraid of a relapse of the revolution if Ahmed Shafiq had won," Mehrez said, referring to Morsy's rival in the presidential race and the last prime minister under former President Hosni Mubarak.
Edited translation from Al-Masry Al-Youm