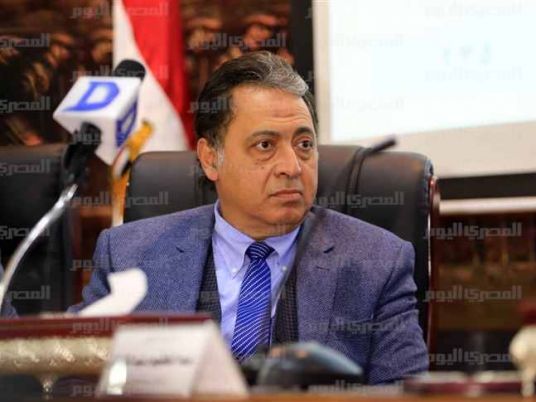 After two years, the Cabinet has finally approved a comprehensive health insurance bill and has referred it to the State Council for review, Ahmed Emad Eddin, Minister of Health and Population, said Wednesday.
It will be then forwarded to the parliament for final approval, he added.
In a press conference at the Cabinet headquarters, Emad Eddin explained that the bill represents a qualitative leap in Egypt, to which various ministries including the ministries of finance, health and justice have contributed over two years.
The new bill covers the health insurance of the whole family, not just the individual, according to Emad Eddin.
The bill covers all diseases. There is no such system except in few countries around the world, the minister said.
The bill is based on three bodies: the first is the finance body, the second is the health care body represented by the Ministry of Health, and the third is the control and quality body.
The minister stressed that only hospitals that abide by the control and quality standards will be approved as a health insurance hospital.
Under the current health insurance system each citizen costs the state LE112, while in the new bill it would be LE1,300 a year, according to Emad Eddin. He pointed out that the new system will be applied gradually in governorates. The first governorate where it will be applied is Port Said, he said.
The new system will be applied starting 2018 and will end in 2032.
The system is funded through taxes imposed on cigarettes, tobacco and other items, fees collected by the Health Ministry, and other funding sources provided by the state to the poor, according to the minister.
Deputy Minister of Finance, Mohamed Moait, described the approval of the bill as "historic" as the state will provide for the first time a comprehensive health insurance system for the Egyptian family based on actuarial studies made by former health ministers and experts on the field of health insurance.
The new system allows contracting with private hospitals, and police and army hospitals as long as they meet the control and qualifications requirements, he added.
Emad Eddin said Monday that 2018 will witness the launch of a comprehensive health care system, which will be applied for all Egyptians at a high degree of efficiency.
In a statement to al-Masry al-Youm, the minister said that the current health care system only covers 58 percent of the population, and the rest, 42 percent of the population, have no health care umbrella. He added that the law with the new system will cover all people with a high quality of care.
He added that the new system would eliminate the soaring prices of medical services in the private medical sector, as the prices set in the new system would help adjust market prices to a great extent.
The big challenge in the new system is the quality of service with stable financing, he mentioned.
Edited translation from Al-Masry Al-Youm