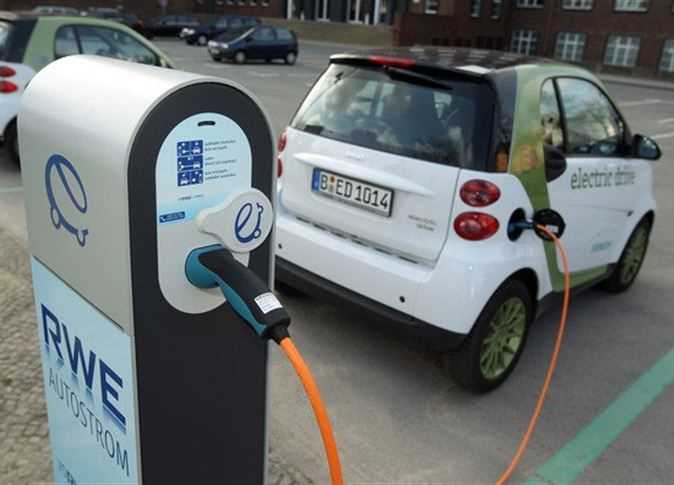 The Cabinet announced establishing a company to establish, operate and manage electric vehicle charging stations in the governorates of Cairo, Giza, Alexandria and Sharm El Sheikh, under the state's strategy to localize the auto and electric vehicle industry and expand its use.
The Cabinet added it obligated the public authorities with jurisdiction over public lands and garages, like local administration units, ministries, and other public bodies, to provide space within a range of 5 percent and 10 percent of the capacity of the waiting areas to the company that will take over the management and operation of the electric charging stations, in order to create the necessary infrastructure for establishing charging stations.
A new electric car produced by El Nasr Manufacturing Automotive Company is set to launch in the Egyptian market in August 2022.
The Minister of the Egyptian Public Business Sector Hisham Tawfik and French ambassador to Cairo, Marc Baréty, witnessed in March the signing of a memorandum of understanding between Al Nasr Automotive Manufacturing Company, a subsidiary of the Metallurgical Industries Holding Company, one of the companies of the Ministry of Public Business Sector, and Valeo Egypt – a subsidiary of the Valeo France – to design, develop and produce electric car components.
Earlier in March, Al Nasr Automotive and the National Automotive Company (NATCO) signed a shareholder agreement to establish the first company specialized in the distribution and sale of electric cars in Egypt.
The company will provide after-sales services, maintenance and warranty for electric cars: as well as financing and insurance solutions for electric cars that the company will distribute.
According to the agreement which was signed by Minister Tawfik, the new company will be the sole distributor for the homemade car that Nasr company will produce in Egypt during 2023.
There will also be a number of different types and models of electric cars from other international brands that the new company will import or distribute.
According to the agreement, the capital of the new company will be LE500 million, where NATCO holds 76 percent stake and Al Nasr Automotive Manufacturing Company holds 24 percent.