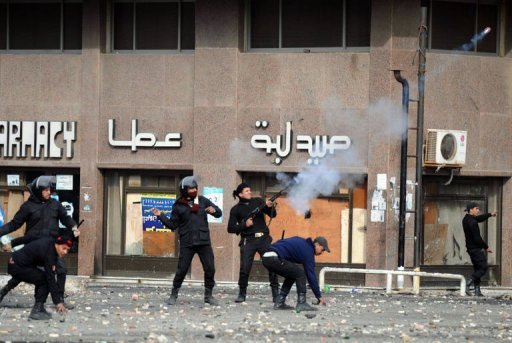 Prime Minister Hesham Qandil's Cabinet plans to implement tougher punishments during its Wednesday meeting for those guilty of assaulting policeman, Cabinet spokesperson Alaa al-Hadidy said.
Qandil reportedly called Interior Minister Mohamed Ibrahim to ascertain the details of an armed assault on a checkpoint in the Qalyub Delta city.
A low-ranking police officer, Mohamed Abdel Aziz al-Sayed, was killed in the attack.
Qandil meanwhile offered his condolences to Sayed's family.
Since the outbreak of the revolution and with the widespread availability of illegal arms on Egyptian streets, police have become a frequent target of deadly attacks.
On Monday, the Interior Ministry announced that 205 policemen have been killed and another 8,727 wounded since the outbreak of the 25 January revolution.
Among the dead were 41 officers, 104 policemen, 54 conscripts and 6 guards, while 4 civilian staff were counted among the wounded, the ministry reported in a statement on Facebook.
However, many citizens complain that a lack of police presence on the streets has led to an increase in crime.
Local media is littered with reported incidents of "lawlessness" and lax policing.
The Egyptian police's notorious brutality towards citizens became a driving force for the 2011 revolution that ousted former dictator, Hosni Mubarak.
Many activists blame the police for the deaths of unarmed protesters during the revolution, in which over 800 people died.
Human rights activists have recently documented a number of cases in which police officers used torture to punish and silence dissidents.
Edited translation from Al-Masry Al-Youm