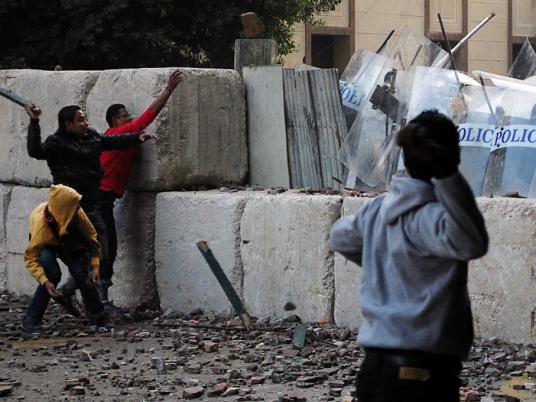 The cabinet approved Wednesday a proposal to name the newly-opened third line of the metro the "Revolution line," Finance Minister Momtaz al-Saeed said in a press conference following the cabinet meeting.
The line was opened Tuesday.
The cabinet meeting tackled several other issues, including the current security, economic and social situations in Egypt.
State-run news service MENA reported that the meeting focused on methods of boosting the economy and providing more security on streets.
The first phase of the third metro line opened on Tuesday. The line extends from Abbasseya to Attaba, at a construction cost of LE4.2 billion, and includes five stations. Between 250,000 to 300,000 passengers are expected to be transported daily through the new line.
The Transport Ministry says that 60 percent of the second phase of the third metro line had been completed. The second phase extends over an area of seven kilometers from Abbasseya to Ahram Square in Heliopolis, and is expected to transport over 600,000 passengers a day after completion.
The entire third line should be completed within four to five years, and will run from Abbasseya to Kit Kat, passing through Zamalek, Abbasseya, Attaba and Haram. The line will transport 1.5 to 2 million passengers per day, which will help reduce traffic on Cairo's streets.
Translated from Al-Masry Al-Youm