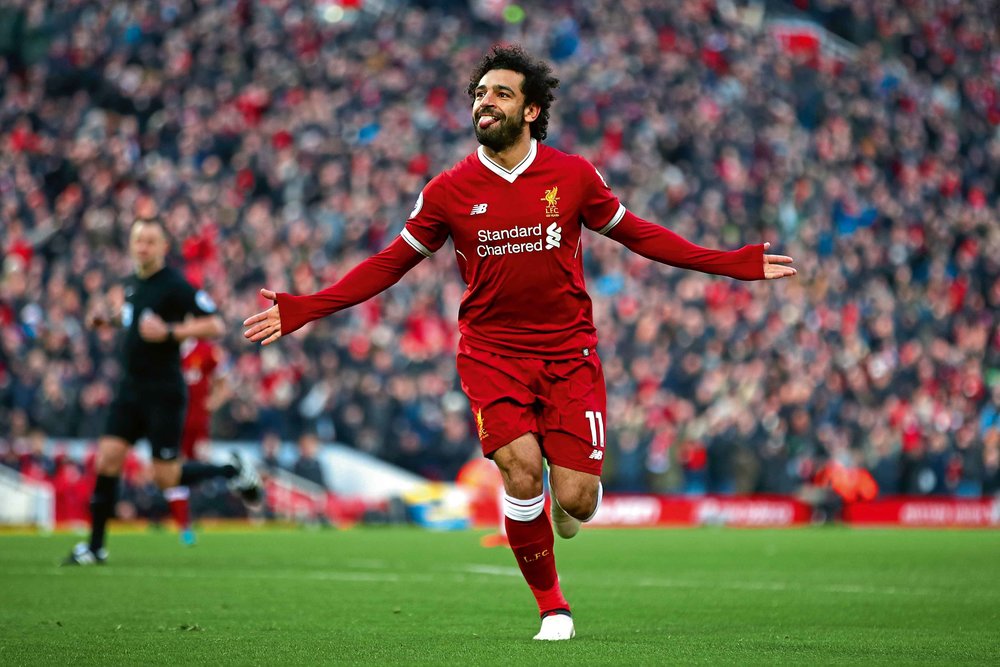 The African Football Confederation has officially announced the final list of the 2018 African Footballer of the Year award nominees, including Liverpool's Mohamed Salah and fellow player Sadio Mane, as well as Arsenal's Pierre-Emerick Aubameyang.
This is the second consecutive year the trio competes for the most important individual sports award on the African continent. The winner will be announced at a ceremony in the Senegalese capital of Dakar on January 8.
Salah is on the finals list for the second time in his history and the second in a row, and successfully won the award in 2017.
Aubameyang maintains his place as a nominee on the final list for the fifth year in a row, equalizing Ivorian Yaya Toure, former Manchester City player, and Ghana's Michael Essien, former Chelsea player. Aubameyang won the award once in 2015.
Senegalese El Hadji Diouf, Cameron's Samuel Eto'o, and Ivorian Yaya Toure won the award for two consecutive years. Mane is on the final list for the third time in a row. He came third in 2016 and second in 2017. If Mane wins this year's award, he will be the second Senegalese to win the award in history after Diouf.
Salah is among Premier League top scorer's lead with Arsenal's Pierre-Emerick Aubameyang and Tottenham Hotspur's Harry Kane. He rose to fame last year after breaking records and winning several awards, most notably the Golden Boot and the Top Scorer of the Top Five Leagues.
Earlier in December, Salah won the BBC African Player of the Year for the second year in a row, having won it in 2017. He is the first Arab player to win the award two years in a row and the second African player to do so after Nigerian Jay-Jay Okocha in 2003 and 2004.
Edited translation from Al-Masry Al-Youm