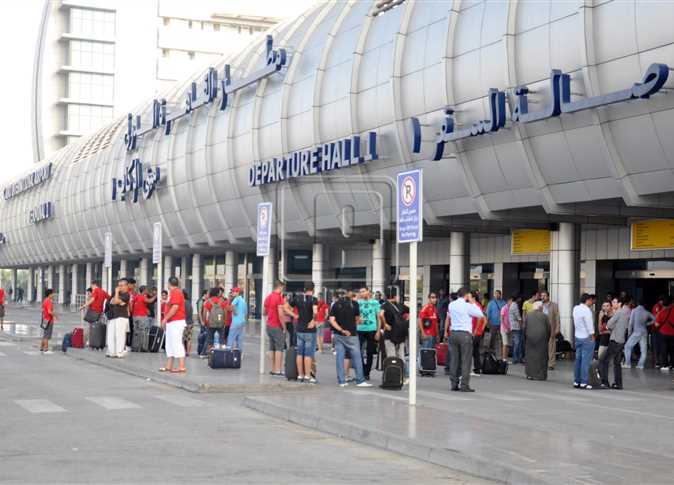 Cairo Airport stated that Ministry of Aviation has decided to cut the entrance fees for the airport halls by 50 percent, Al-Ahram's Arabic portal reported on Thursday.
The fee cut would continue after the Christmas and New Year holidays, added the ministry.
According to the instructions of Minister of Aviation Younis al-Masry, the decision aims to facilitate the reception of and bidding farewell to travelers in the airport halls during the Christmas holiday.
EgyptAir Company recently launched new services to provide ease for its clients, including the allocation of Terminal 3 of Cairo Airport to special routes for passengers with special needs so that they can complete their travel procedures in an easy and convenient manner, sparing them possible overcrowding.
It is noteworthy that EgyptAir has signed a partnership agreement with the United Arab Emirates' KMK Investment and its strategic partner, Safe Ports Holding, which specializes in securing airports and seaports, to establish a logistics village at Cairo International Airport.
Under the new agreement, KMK will finance, design and build a logistics village at the airport, as well as operate and supervise EgyptAir's cargo, export and other projects in cooperation with Safe Ports Holdings.
The project will contribute to improving the efficiency of Cairo International Airport, as well as its absorptive capacity, Adel said. It aims to enable the airport to keep abreast of the increase in the volume of goods, and facilitate its flow to and from Cairo Airport.
Concerning security at the airport, a US Transportation Security Administration (TSA) delegation, headed by Tim Sanderson, praised security efforts by EgyptAir and Cairo International Airport – particularly the team responsible for New York flights – remarking that the security procedures were better than expected.
A number of additional security measures have been applied at the airport, as well as other Egyptian airports and companies affiliated with the Aviation Ministry, aimed at safeguarding individuals, buildings and flights, according to Civil Aviation Minister Younis al-Masry.
He added that the airport's cargo village, its supplies building, and procedures for securing passengers and their luggage on flights to New York passed the delegation's inspection, without any comments.
Edited translation from Al-Masry Al-Youm