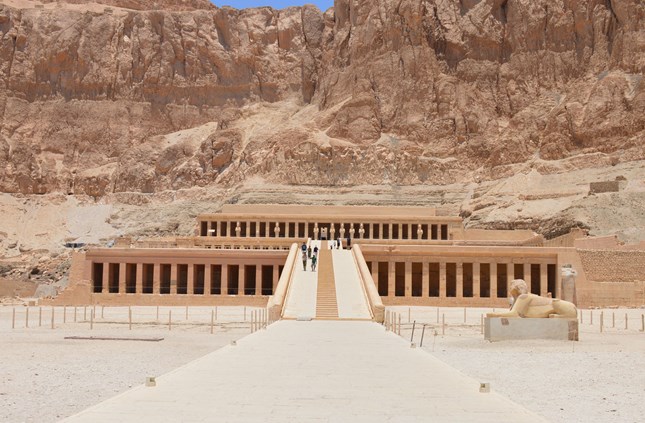 Under the title "The Best and Most Famous Tourist Destinations in the World," Tripadvisor: which is one of the most famous tourist websites specialized in rating tourist destinations according to travelers' choices.
It also published a list of the best and most popular 22 tourist destinations to visit in the world during 2022, including Cairo and Luxor.
Tripadvisor stated that the city of Cairo combines tradition and modernity and that it is one of the largest cities in the Middle East. It is the city of a thousand minarets and a wonderful city to discover Egyptian history and culture, according to the website.
It also noted that Cairo has many activities that tourists can enjoy, such as visiting archaeological sites and the Pyramids of Giza, and taking Nile cruises.
As for Luxor, the website referred to the distinguished activities that tourists can practice there, such as taking hot balloons to fly over the Valley of the Kings, visiting unique archaeological sites and tourist attractions on the western and eastern mainland, and taking an enjoyable Nile cruise between Luxor and Aswan.
The Ministry of Tourism and Antiquities organized two major events in Cairo and Luxor during 2021, including the "Royal Mummies Procession" event, which was held in Cairo in April 2021 to transfer 22 royal mummies from the Egyptian Museum in Tahrir Square to the National Museum of Egyptian Civilization in Fustat, and the Sphinx Avenue (the Rams Road) inauguration which was organized in November 2021, to promote tourism in Luxor as the largest open-air museum in the world.
The website's choices were based on the reviews and ratings that travelers make of places they visited, as well as accommodation and restaurants.