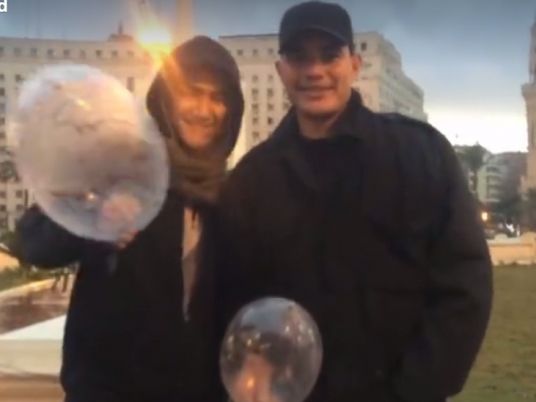 The Cairo Criminal Court has acquitted satirist video blogger Shady Abu Zeid, with precautionary measures, after Zeid was imprisoned for charges of joining a terrorist group and spreading rumors against the Egyptian state.
The prosecutors accused Zeid of joining an illegal group aiming to suspend the constitution and state institutions.
They also further accused him of publishing fake news about Egypt's political and economic conditions, with the aim of disturbing public peace as part of a terrorist group's objectives.
Alongside actor Ahmed Malek, Abu Zeid posted a video in which they both pretended to celebrate Police Day on January 25, 2019 through offering several police officers in Tahrir Square balloons made of blown-up condoms. The video went viral, receiving over one million views in no time. Following the controversy caused by the video, a senior police officer filed a complaint against the two.
Shady used to work as a correspondent for the satirical show "Abla Fahita" on CBC until 2016. He then started to produce an online show called "Rich Content" in which he shared light satirical videos on social media.
Edited translation from Al-Masry Al-Youm