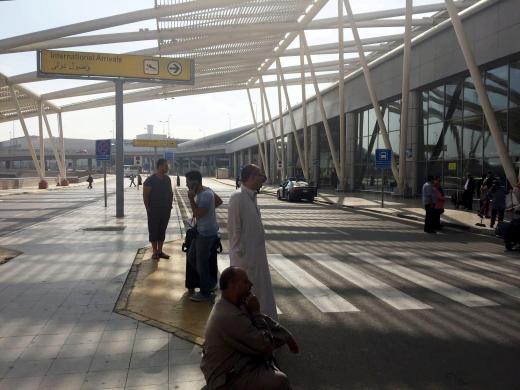 Egypt's Minister of Civil Aviation, Mohamed Abbas, said that the Cairo International Airport will receive about 20 million passengers by the end of 2022, the largest number it has reached as it has a capacity of 27 million passengers.
"This is the highest number in the airport's history. Things are going well, and every day large numbers of travelers or arrivals are received," he stated.
During a telephone interview with Lamis al-Hadidi on Egypt's "Last Word" (Kalema Akhera) television show on ON satellite channel, Abbas said that Cairo Airport is also witnessing good traffic.
He added that the air traffic during the months of October, November and December witnessed great demand by tourists for tourist destinations, especially in the past few weeks for Sharm el-Sheikh, Hurghada and Luxor.
Abbas said that the difficulties that the ministry was facing recently are being resolved.
"The problem of baggage handling at airports has been solved, and the belts can now carry 12,000 bags per hour instead of 4,000 bags. We ran the new belts project experimentally and provided workers in the field of baggage handling," he explained.