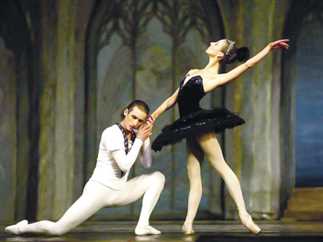 The Cairo Opera House will present on the stage of the Grand Theater the famous ballet show "Swan Lake" by acclaimed Russian composer Tchaikovsky.
The show will be presented by the Cairo Opera Ballet Company, on four nights, June 20-23 from eight pm.
"Swan Lake" is one of the most important classical ballets.
Told across four acts, its story revolves around Prince Siegfried, who is sad because of his mother's insistence to find him a girl to marry to become the princess of the court.
After an argument with his mother because of his refusal to marry in the traditional way, the prince decides to leave the court and go out to the palace garden, where he a flock of swans attracts his attention.
He then decides to follow the flock, and is shocked to find one of the swans has transformed into a princess.
The Swan Princess Odette then tells him her story about a man named Rothbart who bewitched her. Siegfried battles him and then the story ends with the prince killing the evil magician and escaping with Odette to marry her.