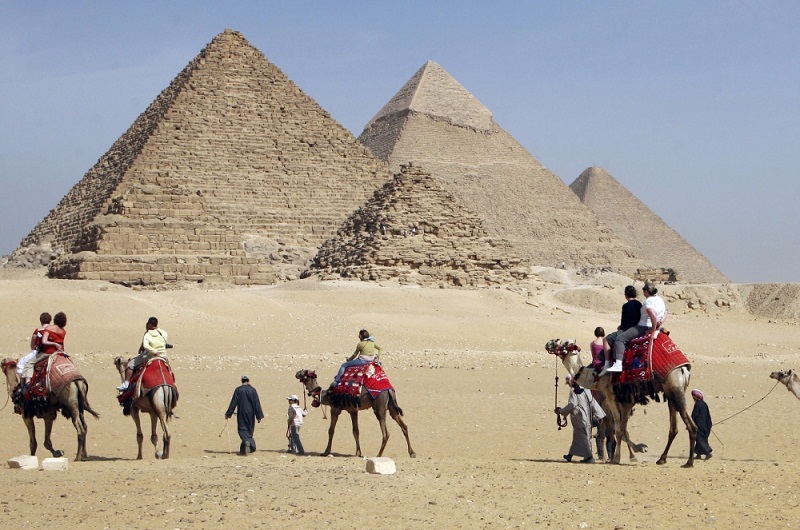 From November, foreign visitors to Egypt can buy a 'Cairo Pass' which will allow them unlimited entry to archaeological sites and Islamic museums in Greater Cairo over a five-day period, Egypt's Supreme Council of Antiquities said earlier this week.
The 'Cairo Pass' is $100 for foreign visitors and $50 for students; this can be paid in other foreign currencies, such as the British pound or Euro. Tourists need to provide an ID photo and a photocopy of their passport. Students must provide their university ID.
The permits can be obtained from the headquarters of the Department of Cultural Relations at the Ministry of Antiquities in Zamalek, the Salah el-Din Citadel of Cairo, the Egyptian Museum or the Giza Pyramids.
"Foreign tourism companies requested this permit to be implemented in Cairo and Giza after its success in Luxor last year," an official at the Ministry of Antiquities told Al-Borsa newspaper.
The goal of the 'Cairo Pass' is to improve the Ministry's financial resources and increase foreign currency inflows into the country, the official added.
According to the Supreme Council of Antiquities, the total price of all tickets for foreign visitors at every archaeological site in Cairo and Giza—at LE8 to the dollar—is $147 (LE2,630) and $73 (LE1,315) for students. Therefore, tourists will save money by buying this pass.
Egypt's tourism industry, a crucial source of hard currency, has suffered in the years of turmoil that followed the mass protests, as well as from the suspected bombing of a Russian plane in Sinai in 2015, which killed all 224 people on board.
The number of tourists visiting Egypt this year could come close to levels seen before its 2011 uprising, encouraged by investments in airport security and a cheaper Egyptian pound, the country's Tourism Minister said.
In 2015, the number of tourists coming to Egypt's beaches and ancient sites stood at 9.3 million, compared with more than 14.7 million in 2010, while revenues registered $6.1 billion.
Egypt has been offering incentives to airlines such as EasyJet and Germany's Air Berlin and tour operators such as TUI and Thomas Cook to bring more tourists to the country.
In addition, some $50 million has been invested in airport security in Egypt, with further upgrades still coming,
However, efforts by the Egyptian tourism sector to recover have been frustrated by a halt on flights to Egypt from Russia following the attack on the Russian plane and a British suspension of flights to the Red Sea resort of Sharm el-Sheikh.