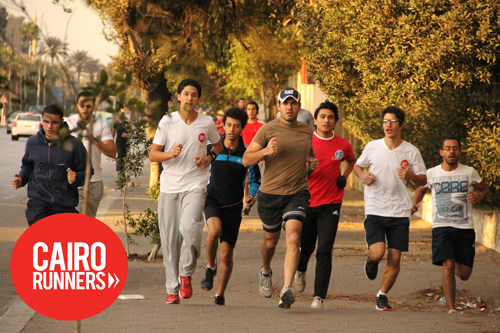 Put on your sports outfit and prepare to join Cairo Runners for a half-marathon around the streets of Maadi on Friday April 15, topped off with a post-race concert by Egyptian rock bank Cairokee.
The 4th Cairo Runners Half Marathon is expected to draw 7,000 visitors from around the world, with participants starting their run from Maadi Technology Park (also known as New Smart Village), Ahmed Shazly, media coordinator for Cairo Runners, told Egypt Independent.
Hardcore runners can take part in the full-length half marathon over a distance of 21 km, while a less taxing 7 km circuit is also available, and a 1 kilometer route for families. At the end of the race, the first three winners will receive awards and all participants will receive medals.
Shazly pointed that the tickets will be available online, starting Wednesday, via the Cairo Runner's website and their official Facebook page. Tickets are priced at LE100.
"In cooperation with Pepsi Cooperate Social Responsibility department, 50 percent of the marathon revenues for this year will be directed toward lighting for poor villages in Egypt," Shazly said. Al-Masry Al-Youm is the official newspaper sponsoring this year's event.
The Cairo Runners initiative was started by Ibrahim Safwat in 2012, with the aim of encouraging regular running on the streets of the Egyptian capital. The first event attracted 60 runners, and soon the group was holding weekly 5-km runs around various neighborhoods in the capital.
Those early joggers aimed to diffuse the running culture across Egypt, encouraging fitness and sports and breaking bad habits. Moreover, the group seeks to give the whole community, especially woman, the freedom of practicing a safe sport in an enjoyable environment.
In addition to their weekly run, Cairo Runners also holds marathons and half-marathons, donating part of their revenue to charities in Egypt.
"Last year, at the registration stage, Cairo Runners allowed half-marathon participants to select the charity they wish to support from three options, including the Ahl Masr Foundation and Tahrir Academy," said Shazly.
Cairo Runners has also launched several "Run for a Cause" weekly runs to raise awareness of specific diseases and medical conditions. In May 2015, they ran to highlight multiple sclerosis, an auto-immune disease that causes the body to attack its own central nervous system, including the brain, spinal cord and optic nerves.
"We are working on a Pyramid Run to support tourism in Egypt, which is quite similar to the one we organized last year, successfully attracting 1,500 tourists," said Shazly.