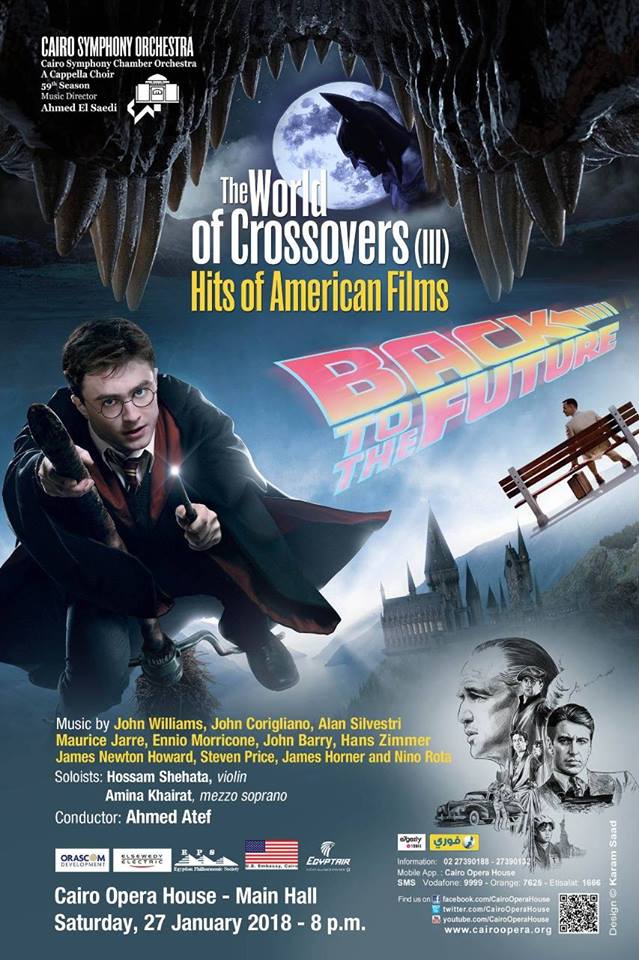 The hills will most certainly come alive with the sound of music on January 27 as the Cairo Opera House transforms into a mini-Hollywood. The Cairo Symphony Orchestra will perform Hollywood's greatest hits in the third edition of the 'World of Crossovers' concert, named "Hits of American Films," they posted on their Facebook page.
The Orchestra will perform some of the most celebrated pieces in Hollywood including: the 'Harry Potter' theme song, the menacing 'Jaws' title that will leave you afraid of going back into the water, the iconic 'Jurassic Park' soundtrack, as well as the choral song from 'Home Alone'.
But the Orchestra will not stop there, they will perform their take on Hans Zimmer's score of 'The Dark Knight', the 1960s epic 'Lawrence of Arabia', and the nostalgic songs from 'The Sound of Music', performed under the supervision of conductor Ahmed Atef.
Besides conducting for the Cairo Symphony Orchestra, Atef is an instructor at the High Institute of Arab Music, and is a violinist within the Orchestra himself.
Cairo Opera House stands as Egypt's iconic performance venue. Inaugurated in 1988, replacing the Khedivial Opera House which burned down in 1971, the Opera House hosts a variety of classical arts shows, including ballets and symphonies, as well as concerts and oriental shows.
So, Hollywood fans, its time to grab your wands, accio music night!