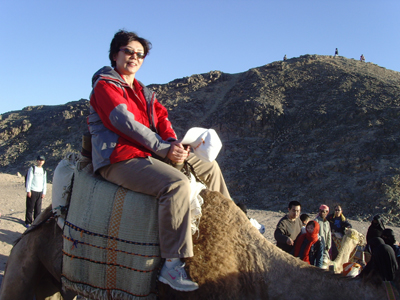 An international conference to promote Egypt's tourism industry to the Chinese market will be held on Saturday, May 20 under the slogan "One Million Chinese Tourists to Egypt", said Hany al-Sharkawy, chairman of the Egyptian Investment Group in China.
The conference will be held in Yiwu City, Zhejiang Province, near the city of Shanghai, he said, noting that 300 Chinese and international tourism companies will participate in the event.
The conference aims to promote tourism to Egypt in the Chinese market which is currently growing rapidly on the international level, said Sharkawy.
The number of Chinese tourists who travel around the world will reach one billion people between 2017 and 2020, according to estimates by Berry Whale, a leading tourism marketing agency in Latin America.
About 131 million Chinese tourists travelled for pleasure in 2016, with an annual growth rate of 20 percent, said Sharkawy.
Sharkawy said Egypt should be firmly placed on Chinese tourists' map to benefit from the country's growing tourism market.
The conference will focus on displaying the diverse tourism potential to Chinese people through films translated into Chinese about Egypt's cultural, historical, beach and therapeutic tourism destinations.
Sharkawy added that Minister of Tourism Yehia Rashed, officials from China's ministries of foreign affairs and tourism as well as Chinese businessmen have been invited to the conference.
Edited translation from Al-Masry Al-Youm