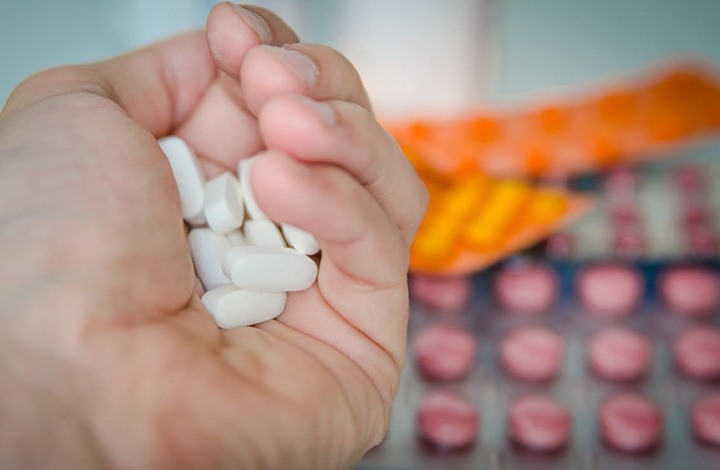 A number of rumors have surfaced online claiming that anti-malarial drugs or medications used to treat rheumatoid arthritis, which contain chloroquine or hydroxychloroquine, were successful in treating coronavirus, prompting scores of Egyptians to purchase the medications from pharmacies before confirming its efficacy or even its side effects.
The "Sehtak Bedenyah" blog asked Christelle Saghbini, who serves as chairman and managing director of the Sanofi firm in Egypt and Sudan, which produces the medications, about its success in treating coronavirus.
"Until now, there are not enough clinical studies or research confirming the effectiveness and safety of using hydroxychloroquine in the treatment of coronavirus," she said.
However, an independent party conducted a new study in France on 36 patients with coronavirus who used hydroxychloroquine, and after six days the initial results indicated that the drug could treat coronavirus patients, with the response of patients reaching 70 percent, she added.
"But we still need more time to ensure the effectiveness and safety of this drug," she said, warning that any use of hydroxychloroquine to treat COVID-19 or its symptoms remains unauthorized. 
"This treatment is used for patients with rheumatoid arthritis and lupus, and has been available globally for 65 years, and in Egypt for more than 20 years," Saghbini mentioned.
Saghbini advised consulting a doctor to prescribe medication according to the patient's condition.
"We are working to develop a vaccine against the novel coronavirus, in cooperation with the Biomedical Advanced Research and Development Authority (BARDA)," she said.
"In addition to that, we have started a new study to find out whether any of the drugs available can be effective and safe as a treatment of the disease," Saghbini continued.
It will take researchers from a year to 18 months to confirm an effective treatment for the virus and develop a vaccine, especially because scientists are still learning about the novel illness as it spreads, said Mostafa Muhammady, a doctor specialized in vaccinations.
People resorting to unauthorized drugs to treat coronavirus is very dangerous and may lead to serious health problems if taken without consulting a doctor, he added.
In Iran, around 300 people have died and another 1,000 have been sickened after ingesting poisonous methanol, following rumors online and on WhatsApp that claimed drinking high-proof alcohol would kill the virus.
In the United States, a man in his 60s died from taking a form of chloroquine used to clean fish tanks after President Donald Trump hailed the drug as a possible cure for coronavirus.
Edited translation from Al-Masry Al-Youm