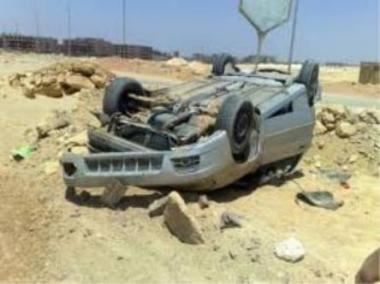 The number of car accidents in Egypt reached 15,578 in 2013, up 0.4 percent from a year ago.
The Central Agency for Public Mobilization and Statistics (CAPMAS) said that December saw the highest number of accidents, standing at 1,350, compared to January, which saw 1,240 crashes.
Sharqiya ranked first with 8.3 percent of all accidents happening in the governorate, while the lowest number of accidents were seen in New Valley governorate with just 1.1 percent.
On average, 18 people died in road accidents per day in 2013, compared to 17 victims in 2012.
Around 61 people were injured daily in 2013, compared to 59 in 2012.
Human error caused 65.2 percent of all crashes, while 18.3 percent were caused by technical failure.
Meanwhile, the number of train accidents stood at 781 in 2013, compared to 447 in 2012, marking a staggering 74.7 percent increase.
Edited translation from Al-Masry Al-Youm